TVXQ Argues with BTS, EXO Fans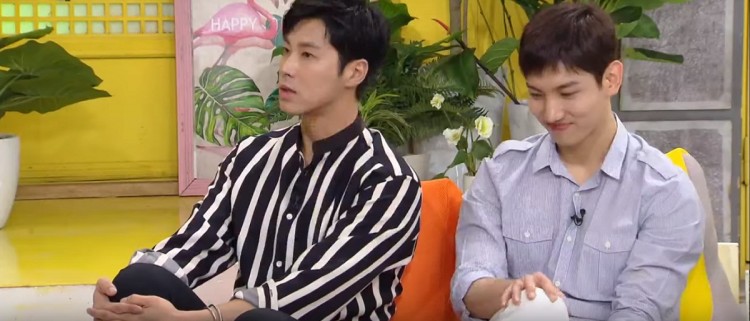 TVXQ has dropped more truth bombs as they guest star in "Happy Together." One of the revelations shocked and made the audience laugh at the same time. The group's member, Yunho, shared that he once got caught up in an argument with BTS and EXO fans.
TVXQ members Yunho and Changmin sat with Yoo Jae Suk, Park Myeong Su, and Jun Hyun Moo on Thursday in "Happy Together." This marks the two singers' first variety show appearance since they finished their military service. That said, the two shared some details about their stay in the army.
TVXQ Yunho first revealed that he nearly gave up his idol career to be a full-time soldier, as per Koreaboo. Now, he shared a funny story about him arguing with BTS and EXO fans while he was on a break from the military. In a video clip uploaded by KBS from "Happy Together"s Chuseok special, Yunho said he went to an amusement park during his time off from the army.
There, TVXQ Yunho saw a group of girls who were squabbling about BTS and EXO. Some of them said that BTS is better than the latter while others disagree. Wanting to include his group into the girls' conversation, Yunho butted in.
The singer then asked the fans about what they think of TVXQ. The girls answered that the members of the group are good at singing and performing. However, they confessed that the group's members are already old compared to their idols.
Of course, Yunho defended his group. The girls then found him skeptical and asked why he kept on talking about TVXQ. He later removed his mask to reveal himself.
However, the girls did not believe that he is a TVXQ member as he looked a bit different that time because he gained some weight. Even so, he still tried to persuade them. After some time, he promised the girls that he will talk about the incident once he appears on a talk show.
© 2020 Korea Portal, All rights reserved. Do not reproduce without permission.