Lee Young Ae Joins Spy Drama 'Lee Mong' Set in Japanese Colonial Era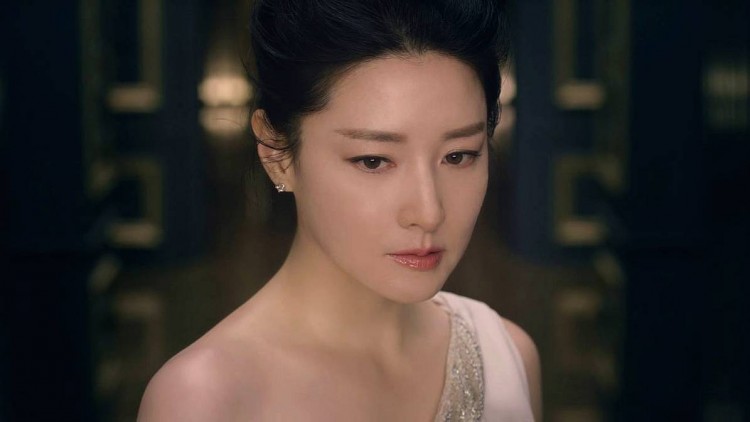 "Jewel in the Palace" actress Lee Young Ae has been cast in an upcoming period drama about espionage in the early 20th century. The show is called "Lee Mong," which roughly translates to "Different Dream." It is scheduled to premiere sometime next year.
While Korean television has no shortage of historical dramas, "Lee Mong" will be set in an era that has seldom been explored in popular entertainment. It takes place during the time of Japanese rule over Korea, which began in 1910 and ended at the close of World War II in 1945.
Drama Beans reports that Lee Young Ae will play the lead role of Lee Young Jin, a surgical physician who grew up as the adopted child of Japanese parents. She gets recruited to be a spy by the Provisional Government of Korea in Shanghai. Historically, this was a Korean government-in-exile that was working for the liberation of their people.
While Lee Young Ae also played a doctor in her most famous role, Jang Geum in "Jewel in the Palace" ("Dae Jang Geum"), that character was more of a traditional medicine practitioner. Her upcoming part would appear to be a doctor trained in modern medicine.
Another intriguing aspect of "Lee Mong" is its time period. Kdramapal notes that dramas set in the Joseon Dynasty or Goryeo Kingdom eras are fairly commonplace in Korea. They comprise one-fourth of the weekday primetime dramas that have aired in this year alone. But shows that take place during the Japanese colonial period are not so common. In 2017, only the tvN series "Chicago Typewriter" falls into that time period, as its story unfolds in the 1930s.
Next year, tvN will broadcast "Mr. Sunshine," another drama that is set in the early 20th century. But its story will take place in the 1900s, a few years before the Japanese annexation of Korea.
The Leader reports that "Lee Mong" will have the creative oversight of director Yoon Sang Ho. This will be a reunion for Yoon Sang Ho and Lee Young Ae, as they worked together in the recent drama "Saimdang, Light's Diary." The producers are said to be the team behind the successful shows "Jumong" and "Hwang Jini." The script is being written by Jo Gyu Won, who is known for his work on the dramas "IRIS" and "IRIS 2."
© 2018 Korea Portal, All rights reserved. Do not reproduce without permission.