Cigarette Smoking: Raising The Minimum Age To Purchase The Tobacco Can Help Stop Teen Smoking; Officials Said
by
Elon A.
/ Oct 04, 2017 07:48 AM EDT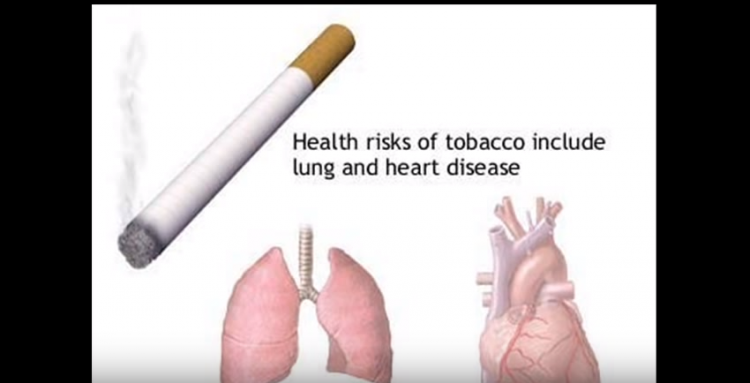 Many authorities today are concerns with teens who smoke. Now, the city of Chicago is extending its way on how to handle this issue. One of its ways is to raise the minimum age of the consumer who can buy cigarettes.
The initiative of Chicago city has already taken effect since July 2016. It is part growing trend by the municipalities are and across the country to discourage the teen smoking. Thus, earlier this month the Lake County became the first country in Illinois to raise the minimum of age of 21 years old o purchase the cigarette. This rule will take effect next year. Also, five states have already passed this similar measure state-wide, according to Medical Xpress.
According to the city officials and public health advocates, the change leads to a healthier population. They pointed out the studies that show smoking is a habit formed young and long-time smokers are less likely to quit. However, the critics have questioned the effectiveness of the new law. They say that teens will just go to a different town to get the tobacco products. It can also be a possibility that the teens can just get it from the black market.
As follows, the city officials said that the new law is working. The revenue from the tobacco taxes is projected to be down in more or less 7 percent. It signals that few people are buying the products.
Thus, the team for tobacco enforcement of the city has already issued hundreds of citations to businesses that sell tobacco to minors. According to the officials, in more than 2,500 stings in the city retailers since the minimum age was raised, the team found that 12 percent to be in violation.
In line, the commissioner of the Chicago Department of Public Health, Dr. Julie Morita said that "To get people to quit is much more difficult, so anything we can do to prevent an individual from starting is so important. The teens can no longer get their friends ... to purchase products for them. In a school setting, a 21-year-old in their social networks just doesn't happen," according to the Gazette.
Meanwhile, Morita waits for the data on the youth smoking in the city, since the buying age increased. She mentioned that she is confident that she will see a decline. If this happens, it would mirror the trend nationwide, wherein the smoking continues to decrease among both adults and teens.
© 2018 Korea Portal, All rights reserved. Do not reproduce without permission.