24K Joins 'MIXNINE' Show From 'Produce 101' Producer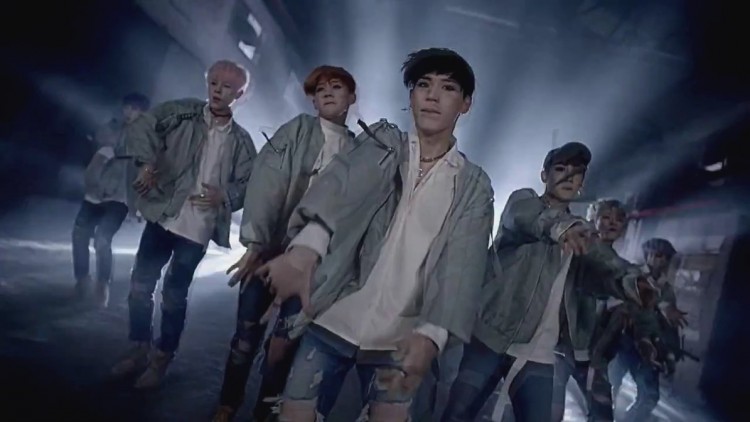 Choeun Entertainment has announced that the members of 24K will be participating in "MIXNINE," an idol survival show from YG Entertainment (YGE). The news was presented in a post on the official 24K fan cafe.
The boy band celebrated the 5th anniversary of its debut last month, on September 7. 24K has a busy schedule that includes several upcoming concerts overseas. While "MIXNINE" is open to established idols, the news of 24K joining the televised competition still comes as a surprise.
Soompi reports that Choeun Entertainment staff had discussions with the boy band's members about the decision, which they viewed as an exciting challenge and opportunity for growth. They also hope that this move will help them expand 24K's fanbase.
As for their upcoming slate of overseas shows, these will not be affected by 24K's participation in "MIXNINE." Choeun Entertainment said that the production staff has agreed to work around 24K's previously-announced performance schedule. "Therefore, 24K will be holding their U.S. concerts (New York, Dallas, Atlanta, Chicago) and their Japanese concert (Shinjuku) as planned," said the agency.
It appears that the agency wants to energize the 24K fanbase by getting them to vote for their idols as they compete on the program. "MIXNINE" is scheduled to premiere on October 29, reports Hab Korea. It will run for four months, during which viewers will get the chance to vote for their favorites to remain in the competition.
YG Life notes that "MIXNINE" is the brainchild of Han Dong Chul, producer of the popular idol survival show "Produce 101." "The idea for MIXNINE was originally for the show's season 3," said Han Dong Chul at a press conference to announce the project. He declined to compare it to the similar survival show "The Unit" on KBS 2TV, saying that he did not know much about the other program.
© 2018 Korea Portal, All rights reserved. Do not reproduce without permission.