UP10TION to Comeback With Only 9 Members on October 12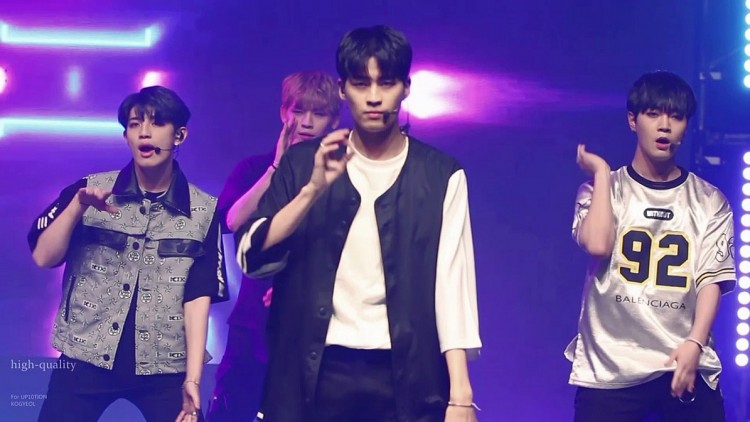 UP10TION has released the schedule for their October comeback online, but fans have been eager to learn whether the group would be returning with everyone including Wooshin, who has been on leave. Yesterday, TOP Media announced that the group would be doing a 9-member comeback without Wooshin.
On June 6, the agency informed the public about Wooshin's leave of absence, reports Soompi. TOP Media said that he needed time off from the group's activities for the sake of his mental health. "Wooshin's psychological condition has become very poor due to mental stress since the end of last year," said the official statement.
The idol experienced a great deal of stress in December 2016 due to a scandal that broke online. A video uploaded to SBS's "The Show" Twitter appeared to depict Wooshin pressing a hand to the chest of Jeon Somi, a female singer and former member of I.O.I. Wooshin got pilloried online, despite Somi and "The Show" defending him and denying that any physical contact occurred. The video has since been removed from the Twitter feed.
Tripped Media notes that on January 14, TOP Media warned of possible legal action against Wooshin's accusers and harassers. The agency presented findings by the Forensic Imaging Analysis Laboratory that indicated Wooshin's innocence.
Wooshin sat out of UP10TION's June comeback with the mini album "STAR;DOM" and single "Runner." At KCON NY 2017, the other nine members opened up about their regret at not having Wooshin take part in the album, notes Soompi. Jinhoo told the press that the nine of them had Wooshin in mind during their hard work doing the album.
The group's upcoming comeback involves the release of a new album on October 12. The full schedule for UP10TION's comeback is available on Twitter. See below:
#UP10TION COMEBACK SCHEDULER 171012 pic.twitter.com/u5EFGLDhF3

— 업텐션(UP10TION) (@UP10TION) September 28, 2017
© 2018 Korea Portal, All rights reserved. Do not reproduce without permission.