'Age of Youth 2' Named Most Buzzworthy Kdrama, Breaks Ratings Record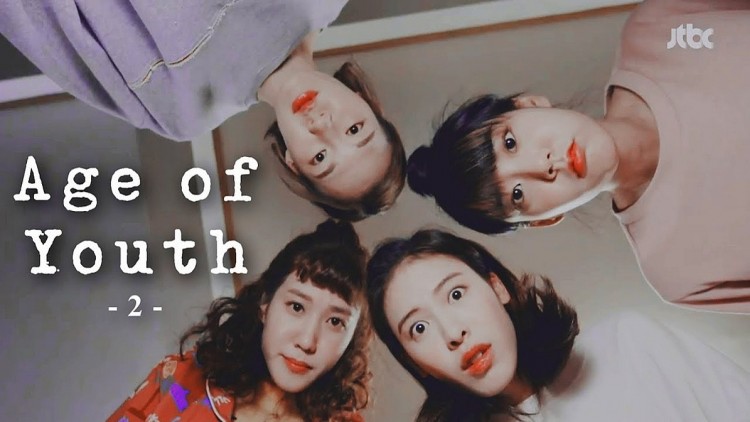 For three weeks in a row, "Age of Youth 2" has claimed the title of most buzzworthy Korean drama, ranking above "Temperature of Love" and "While You Were Sleeping." The JTBC drama also achieved record-breaking ratings on Saturday, capturing an audience share that is sizable for Korean cable TV.
"Age of Youth 2" returns to the story of last year's well-received drama about young women who live together as housemates. Set one year after the events of "Age of Youth," it has a slight change in cast, with new character Jo Eun replacing the absent Kang Yi Na.
Kdramapal reports that the 12th episode of "Age of Youth 2" aired on September 30, attracting 4.069% of the country's viewership based on Nielsen Korea's numbers. "Age of Youth 2" has now broken its own previous highest ratings record, in line with the show's steady climb in viewership since it premiered at 2.228% on August 25. That means the drama has nearly doubled its ratings since debut.
When looking at the numbers for the Seoul metropolitan region, "Age of Youth 2" achieved a slightly lower rating of 3.725%. This is still an improvement over its previous highest ratings of 3.494% in Seoul.
"Age of Youth 2" has also been dominating online K-drama conversation in Korea. According to the online buzz report of Good Data Corporation, "Age of Youth 2" ranked as the number one most buzzworthy show for the week ending September 24. That is the third week in a row that the drama took the top spot on the list.
Good Data Corporation generated the rankings from an analysis of online mentions on news sites, blogs, videos, forums and social media posts in the period from September 18 to 24. Kdramapal notes that the "Age of Youth 2" drama's share of the total online buzz amounted to 10.7%, better than 36 other shows.
Its closest rival was SBS's "Temperature of Love," which came in second at 9.92%. The third-placer was the series finale of "Save Me," which got 7.46% of the buzz. "The King Loves," "Live Up To Your Name," "Hospital Ship," "Sister Is Alive," "Andante" and "My Golden Life" were the dramas rounding out the top 10.
© 2018 Korea Portal, All rights reserved. Do not reproduce without permission.