P-Goon, Hansol, Nakta Are Out of Topp Dogg, Others Join 'The Unit'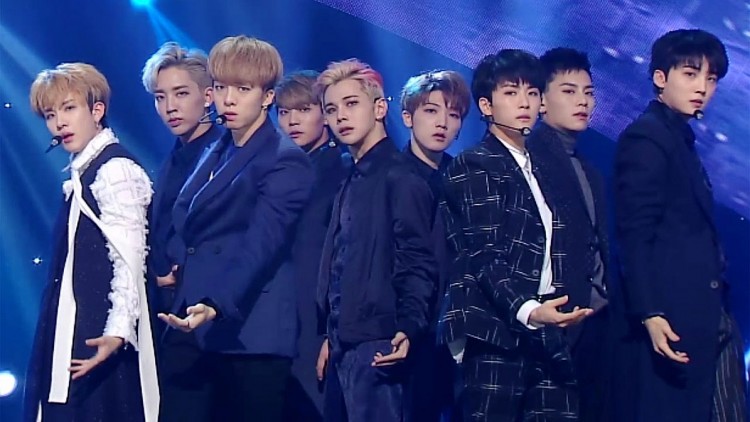 P-Goon, Hansol, and Nakta are leaving Topp Dogg, announced Hunus Entertainment on the group's fan cafe on September 29. It is the latest lineup change for a group that has seen many departures in its past.
Soompi notes that Hansel has moved out of the group's shared dormitory. He had spoken to his agency about his desire to quit Topp Dogg, as well as his intention to enlist in the military for his mandatory tour of service.
P-Goon, who was the leader of Topp Dogg, will also be enlisting in the military. After he gets discharged, he wants to focus on an acting career and will look for an agency that will meet his needs in that area.
Nakta intends to devote himself to a solo artist career as an electronica musician. Hunus has agreed to respect his wishes and has canceled his exclusive contract with the label, says AllKpop.
Another member, A-Tom, has been busy with activities outside the group since participating in the survival show "Produce 101 Season 2" and finishing 26th out of 101. He has been going by the name Kim Sang Gyun and collaborating with some of the show's eliminated contestants on plans to debut as a new group called JBJ. According to Hunus, A-Tom will return to the label after he is done with the JBJ promotions, at which time they will discuss his participation in Topp Dogg.
That leaves Xero, Sangdo, Hojoon, B-joo and Yano as the currently active members of Topp Dogg. The five of them are joining the KBS 2TV program "The Unit" that will premiere on October 28. Known as the "Idol Rebooting Project," "The Unit" is a show that aims to build two supergroups out of a pool of already-debuted idols.
Topp Dogg has seen members depart several times in the past. In 2015, Seogoong left Topp Dogg for its sub-unit Under Dogg. Kidoh and Gohn also left over disagreements with the company. In 2016, Jenissi left to pursue a solo career.
© 2019 Korea Portal, All rights reserved. Do not reproduce without permission.