Apple Watch the New Fitness Gadget
by
Nafeesa
/ Sep 30, 2017 07:10 AM EDT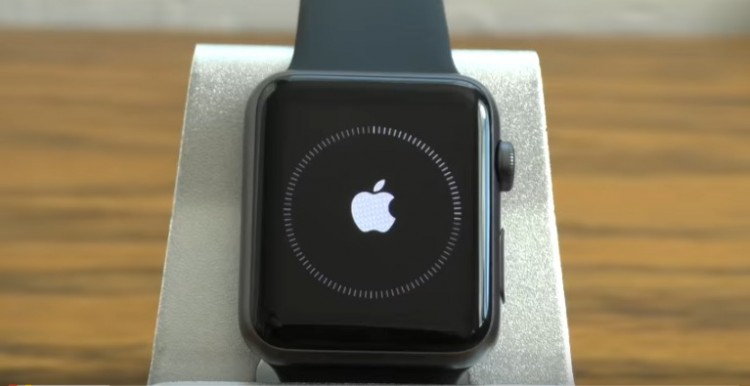 With the release of Apple's first truly wireless Apple Watch, it is time to go phone free. Though it partially separates you from your phone, the new Apple Watch is a wonderful gadget for your fitness routine.
You can now make phone calls, use the new LTE enabled Apple Watch as a fitness tracker and Apple Pay wallet, as well as a music player. Even though for a short while, it lets you stay connected in those places where you would like to go phone-free, such as swimming, or a walk around the block. At the gym. At the pool or the beach, or when you are trying to sleep.
Though CNET reviews still say Fitbit is the best fitness companion, the new Watch OS control center has some interesting features, such as the flashlight switch. The flash switch has three controls: one that puts a bright white rectangle on the display, one with a flashing white rectangle, and the last with a bright red rectangle. Apple Watch's flashing option could be useful when you're doing outdoor activities at night like walking one's dog or running.
However, Apple has split the utility into two apps Health app and the Activity app instead of creating one dashboard for all. Apple Watch series alerts you before the exercise session and shows the daily graph, it also has heart-rate recovery time.
The best features yet are that it gives a ping if your heart rate hits a certain number when stationary, indicating you might want to relax (or seek medical attention). As against other fitness gadgets, Apple Watch Allows you to set your bpm. According to CNET, the biggest missing Fitbit feature is sleep tracking -- which brings me to battery life.
The battery only lasts roughly an hour, when used continuously.The added barometer and improved heart-rate graphs are welcome adds. But at Apple Watch is not an iPhone yet. Apple's only advantage over Fitbit is that it's a smartwatch, Not just a fitness gadget.
© 2023 Korea Portal, All rights reserved. Do not reproduce without permission.