Choi Si Won Of K-pop Group Super Junior To Serve As Special Representative For UNICEF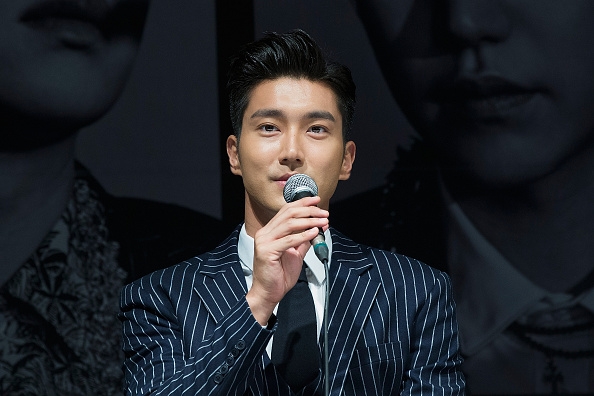 According to The Chosun Ilbo on Wednesday, member of all-male K-pop group Super Junior Choi Si Won has been chosen by UNICEF as a special representative in the organization's Korean branch. The news has been confirmed by the group's founder SM Entertainment on Tuesday.
"I'm honored to be appointed as one of the special representatives," said Choi. "I hope I can play a part in creating a world where every child feels happy."
SM Entertainment is set to sign an agreement with the United Nations program on Thursday that ensures the entertainment company's support in schools across 11 Asian countries.
Choi Si Won has reportedly taken part in many UNICEF campaigns, including the "Santa Campaign" in 2013, the "Popcoin Campaign" in 2014 and the this year's "Bracelets for Nepal Campaign," noted Soompi on Monday.
All of Choi's active involvement on the various campaigns have been recognized by the organization as indications that Choi would be an ideal representative for their cause.
The Korean branch of UNICEF in Seoul will be presenting a special certificate to Choi on Nov. 12.
"I have been working with INICEF for some time now, and it really opened my eyes towards campaigns that allow us to share with the less fortunate," noted Choi. "I am very honored to be a representative."
"I hope to share warmth with all the children around the world," added Choi, who aims to focus on campaigns that give support to children, "and I would like to contribute to a world in which every child is happy."
Over the years, many world-renowned personalities have been actively involved in UNICEF's cause as special representatives and Goodwill ambassadors, extending their contribution to the world beyond sports and entertainment one campaign at a time.
Aside from Choi Si Won, other sports and entertainment icons who are advocates of UNICEF include Grammy award-winning singer and songwriter Shakira, NBA Chicago Bulls player Pau Gasol, former Manchester United footballer David Beckham, comedian and television host Whoopi Goldberg and pop icon Katy Perry to name a few.
Some of the South Korean national ambassadors include Ahn Sung Ki, Chung Myung Wha, Won Bin, Kim Rae Won, Shin Kyung Sook and Kim Hye Soo.
© 2023 Korea Portal, All rights reserved. Do not reproduce without permission.