EXO's Baekhyun Joins 'Master Key'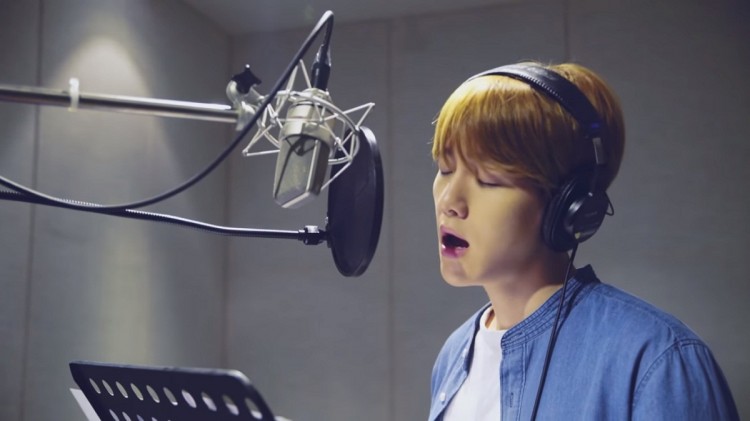 "Master Key" has finally unveiled its cast. And, EXO member Baekhyun was tapped to join the show. On top of that, he will be working with other K-pop idols too.
According to Soompi, EXO's Byun Baekhyun is already confirmed to join SBS' new variety show. Aside from him, Super Junior-M member Henry Lau has also committed to the show. "KBS Gag Concert"s Lee Soo Geun is in as well.
Television host Jun Hyun Moo will also be joining EXO's Baekhyun in SBS' forthcoming program. The goofy and pure, as what fans named him on his appearances on various variety shows, Kim Jong Min will also add more color to the new show. Another K-pop idol will also be joining them too.
Wanna One's members Ong Sung Woo and Kang Daniel are also here to make the audience laugh and gush at the same time. EXO's Baekhyun and others will also work with Jun Jinyoung from the South Korean boy band B1A4. On the other hand, Ong Sung Woo and Kang Daniel from Wanna One might sign up as well. However, they are still discussing the terms with SBS because of their schedules.
SBS is home to a lot of popular variety shows. "Running Man," "Family Outing," "Strong Heart," and "Good Sunday" are just a few of the known programs it has. Now, the network is adding another variety program to its list. The said upcoming series is titled "Master Key."
It seems as though the chosen cast members of the show are in for a thrilling psychological game. Here, as the name suggests, the contestants will try to find the person who holds the master key. Catch EXO's Baekhyun and the others once it hits the small screens. SBS "Master Key" is set to air its pilot episode on October 14.
© 2018 Korea Portal, All rights reserved. Do not reproduce without permission.