'Boruto' Episode 25 Spoilers: A Dark Secret and a New Enemy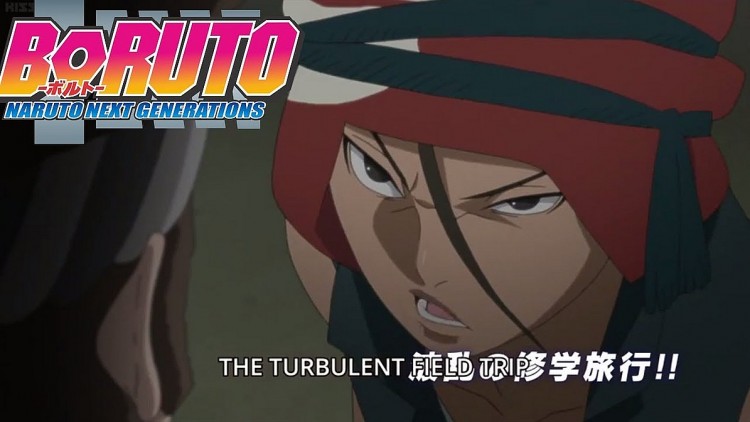 "Boruto: Naruto Next Generations" episode 25 has been made available on the Crunchyroll streaming site. The series, which is a sequel to the popular animated show "Naruto," follows the lives of a new generation of ninjas-in-training, including Naruto's own son, Boruto.
Spoilers for "Boruto" episode 25 "The Turbulent Field Trip" will be detailed in this review. If you do not want to see spoilers, do not read any further.
According to Otakuart, the series begins a new narrative arc in "The Turbulent Field Trip." At the start of the episode, the class finds that they will be going on a school excursion to a place called the Hidden Mist Village.
There's a bit of light-hearted fun as the class elects a field trip leader, who turns out to be Boruto due to Sarada's interference. But a hint of darkness creeps in when Iwabe reveals that the Hidden Mist Village used to be known as the Bloody Mist Village and calls it a bad place.
Boruto and his friends travel to the Hidden Mist Village by ship, and their voyage takes up much of the episode's running time. It's mainly humorous slice of life stuff, but there is an intriguing scene when Boruto wakes up and goes on deck to find Mitsuko standing there. Boruto talks about trying to use Mitsuko's wind scythe move. While Mitsuko tells him it will be difficult for him to learn, the scene may indicate that Boruto will one day master the wind scythe.
Upon arriving in Hidden Mist Village, the class is greeted by their local guide, Kagura. A lot of girls immediately develop a crush on him. Kaguro shows them around the vibrant village, which appears to be a thriving center of commerce.
Things take a turn soon after Sarada notices Iwabe walking off somewhere on his own. She sends Boruto and Denki after him. When they catch up with him in a dark alleyway, they encounter a couple of very unfriendly locals. One of them, Shizuma, is a sinister guy with pointed teeth who appears to be a highly skilled ninja.
Will Shizuma be a major antagonist in this new "Boruto" story arc? Time will tell, and the character isn't mentioned in the spoiler summaries that this website shared last week. But such a striking character simply has to play an important role at some point.
"Boruto: Naruto Next Generations" episode 25 can be streamed on CrunchyRoll. It may be made available for free viewing on Viz.com soon.
© 2018 Korea Portal, All rights reserved. Do not reproduce without permission.