'Boruto: Naruto Next Generations': Episode 24-27 Details Officially Released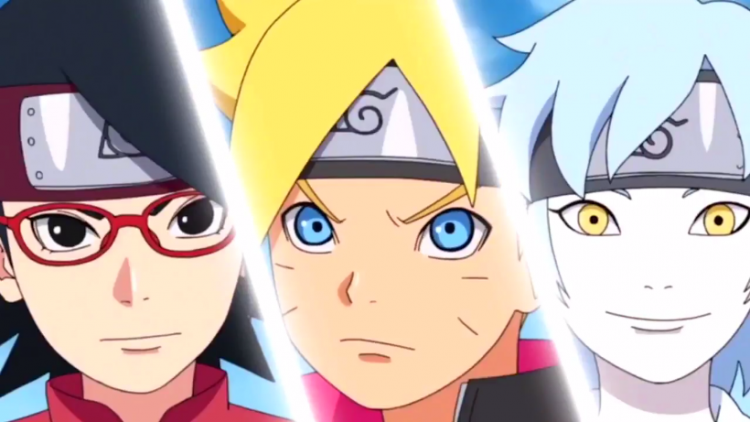 "Boruto: Naruto Next Generations," popularly known as the sequel to the hit animated series, "Naruto," has been making noise since it started airing on TV Tokyo last April 5 of this year. The animated series' main character is none other than the son of Naruto himself, Boruto and his experiences with his friends on their way to becoming ninjas. The episodes 24-27 details have been released.
In Episode 23 of "Boruto: Naruto Next Generations," we have seen the warmth of the family of Sarada, with her father, Sasuke giving her affection that she needed. It was also in this episode that Sarada tells Boruto that she wants to be a Hokage. Several forums including Reddit discussed the spoilers for the next four episodes.
Boruto Episode 24 - 27 Preview pic.twitter.com/XwQLH0CIal

— YonkouProductions (@YonkouProd) September 6, 2017
"Boruto: Naruto Next Generations" Episode 24 is entitled "Boruto and Sarada" describe the difference between the two aspiring ninja characters. In this episode, the heads from the five Great Shinobi Countries, also called 'Five Kages' meet for a summit in the 'Village Hidden in the Leaves'. Boruto succeeds in making a graffiti into the Hokage Rock while Sarada, who had proclaimed her desire of becoming a Hokage from the last episode, is much more focused on her studies.
Episode 25 of "Boruto: Naruto Next Generations" is called "A Turbulent School Trip." The Academy goes on a school trip to the 'Village Hidden in the Mist in the Land of Water.' It is a village once called 'Village of the Bloody Mist', where children kill each other in the past. Boruto and his friends were surprised by the development of the village while some ninja from the village is not satisfied by their current situation.
"Boruto: Naruto Next Generations'" Episode 26 is a continuation of the last episode's school trip, entitled, "The Mizukage's Successor", where they visit Hidden Mist Academy where their specialty is swordsmanship which gets Boruto excited. Chojuro, the sixth Mizukage, proposed a duel between Boruto and Kagura.
The last spoiler is for episode 27 of "Boruto: Naruto Next Generations" entitled "Friendly Shinobi Battle." Hachiya Tsurushi, who used to be with Kagura in the Academy wants to lure Boruto and his friends so he decided to kidnap Denki. In order to save Denki, Boruto and his classmates together with Hachiya will have to fight Kagura. The truth about Kagura will also be revealed.
The spoilers gained different reactions and sparked discussions from the fans of the animated series. "Boruto: Naruto Next Generations" airs every Wednesday on Tokyo TV.
© 2018 Korea Portal, All rights reserved. Do not reproduce without permission.