US, South Korea Agree to Strain North Korea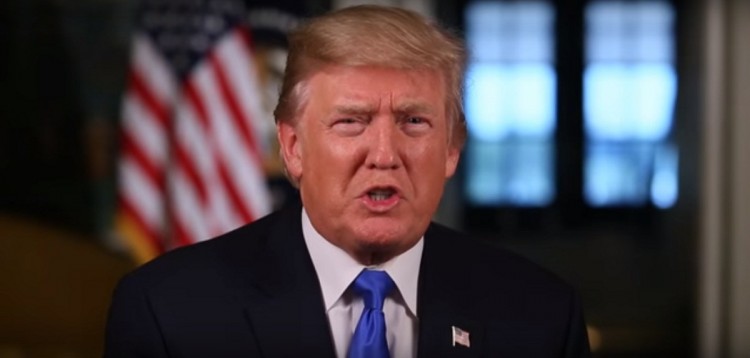 The United States and South Korea has recently agreed to team up. US President revealed that he and South Korea's leader, Moon Jae-in, have already talked to each other on how they will put a stop to North Korea's bad behavior. Trump also mentioned a new nickname for Kim.
Just this Sunday, Trump took his announcement on Twitter to say that he already spoke with Moon. In his tweet, he said that he talked with Moon via phone call and asked about "rocket man," an insulting nickname he gave to Kim. He added that long lines of petrol are already forming in North Korea.
US president Trump's tweet, however, garnered a lot of negative reactions from netizens. One user argued that poking fun at someone who is as unpredictable as Kim is not a good idea. Another Twitter user also reprimanded Trump that this kind of issue is not a game and should be taken seriously.
The way the tweet was written seems as though a bit trivial. Even so, it seems that the two presidents are serious in taking actions to put a stop on North Korea's behavior. In a readout released by the White House, it says that US President Trump and South Korea President Moon pledged to persistently strengthen their defense and put more pressure on the misbehaving country economically and diplomatically.
To recall, North Korea did not solely threaten the US but other countries as well. After it said that it will launch a projectile that will hit Guam, it went on and fired a missile over Japan. And, just recently, the secretive communist country launched a second missile which passed Japan again. According to CNN, Kim Jong Un will not stop his missile madness and rather expand his country's nuclear program even more, until it an "equilibrium of real force" is established between North Korea and the US.
I spoke with President Moon of South Korea last night. Asked him how Rocket Man is doing. Long gas lines forming in North Korea. Too bad!

— Donald J. Trump (@realDonaldTrump) September 17, 2017
© 2018 Korea Portal, All rights reserved. Do not reproduce without permission.