North Korea Leader Kim Jung-Un: Aims To Establish 'equilibrium' With The Military Force Of US
by
Elon A.
/ Sep 16, 2017 09:40 AM EDT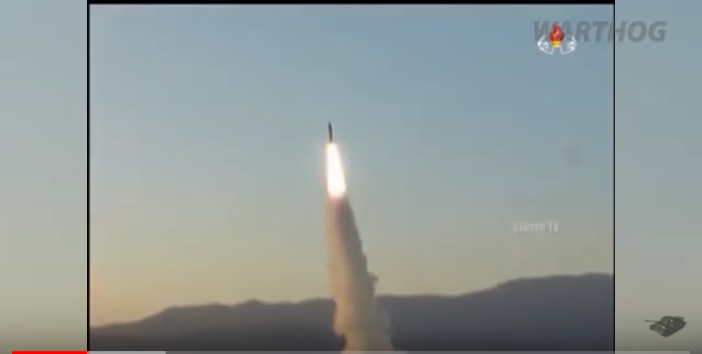 North Korea is back at the headlines when the country, again, fired a missile over Japan. The issue has already been tackled at the United Nations Security Council. However, the country has not yet ended their missile firing.
Thus, it has been reported in their state media that the North Korea leader Kim Jong-un has vowed to grasp the country's nuclear goals. Their aim was to establish "equilibrium" with the military force of the United States. According to KNCA agency, the North Korean leader commented these statements after the country fired the latest missile over Japan. The last firing of the missile was described as the farthest-reaching test of the country.
The KCNA quoted Kim Jong-un stating, "We should clearly show the big power chauvinists how our state attains the goal of completing its nuclear force despite their limitless sanctions and blockade. To establish the equilibrium of real force with the US and make the US rulers dare not talk about the military option for the DPRK [North Korea]". This move split the world powers that united behind the UN sanctions against North Korea. It just happened days ago, according to BBC.
As for the missile, it reached an altitude of about 770km (478 miles), it travels 3,700km past the northernmost island of Hokkaido before it landed on the Pacific Ocean. Also, the missile has the capacity to reach Guam that is in the territory of the United States. According to the experts, this is the furthest any North Korean ballistic missile has traveled above ground, according to News.com.
Furthermore, the UN Security Council summon an emergency meeting. The members' then unanimously condemned the launch as "highly provocative." Thus, the United States President, Donald Trump said that "once again shown its utter contempt for its neighbors and the entire world community, but that he felt more confident than ever that the US was ready should a military option be needed."
© 2018 Korea Portal, All rights reserved. Do not reproduce without permission.