'Frozen 2' Update: Kristen Bell Teases 'Deeper' Story For The Anticipated Sequel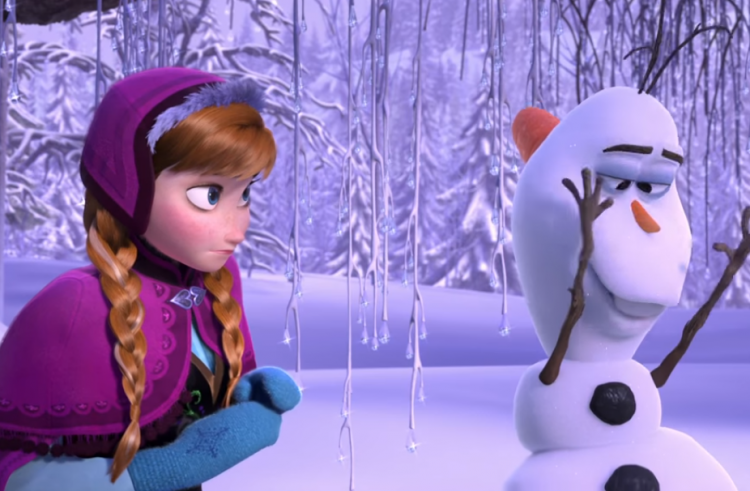 The wait has been long, but it will be worth it. Kristen Bell has given an update regarding the production of the anticipated animated sequel, "Frozen 2."
While she did not give any specifics, she shared that she has already started working on the follow-up to their massive 2013 hit. The 37-year-old actor will once again lend her voice to Anna in the upcoming movie.
"I can't say anything, because I'm sure I'm being tailed by Disney," Bell joked. "I will say I was thrilled after reading it."
She recounted to Radio Times that the reason why "Frozen 2" is taking so long to arrive on the big screen was that the movie's producers wanted to tell a story that is worth telling. She said that they do not want to offer a rehash of the first movie where someone gets in trouble and the other saves them.
"This is a deeper story, much like the first one," she added. Bell and the cast and crew of the anticipated animated movie still have a lot of time before the movie is set to come out.
Disney officially announced the follow-up to the award winning movie, "Frozen," way back in 2015. The movie will be released on Nov. 27, 2019.
Dreams really do come 2!!! #FROZEN2 #itsofficial pic.twitter.com/qF6qTQlnqi

— Kristen Bell (@IMKristenBell) March 12, 2015
In the mean time, this year will see another short movie that will feature everyone's favorite snowman, Olaf (Josh Gad). "Olaf's Frozen Adventure" will be screened ahead of Disney and Pixar's new movie, "Coco," which will be released later this year.
According to Screen Rant, the Christmas-themed 22-minute movie will feature four songs. Aside from Gad's Olaf, both Elsa (Idina Menzel) and Anna will also appear. Listen to previews of the new songs below:
I am SO EXCITED to share a sneak peek of "When We're Together" from #OlafsFrozenAdventure! pic.twitter.com/0tjfc8RP4x

— Idina Menzel (@idinamenzel) September 8, 2017
Happy to share "Ring In The Season" from #olafsfrozenadventure! In theatres w/ #PixarCoco 11/22, songs avail 11/3! @joshgad @idinamenzel pic.twitter.com/IozYkdyX91

— Kristen Bell (@IMKristenBell) September 8, 2017
Here is a clip from "When We're Together" w/ @idinamenzel and @kristenanniebell also from #olafsfrozenadventure out 11.22.17 w/ #PixarCoco pic.twitter.com/xr4qvy0gah

— Josh Gad (@joshgad) September 8, 2017
There will also be a stage adaptation of "Frozen." It will debut on Broadway in February 2018.
© 2018 Korea Portal, All rights reserved. Do not reproduce without permission.