'Supernatural' Season 13: EP Andrew Dabb Promises 'Bigger Role' For Misha Collins' Castiel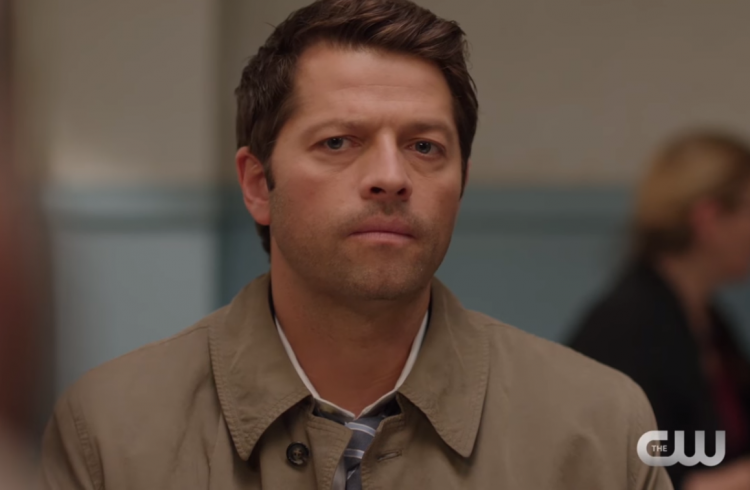 Misha Collins' Castiel will spend the first few episodes of "Supernatural" Season 13 as a dead man but when he finally appears, expect him to be at the center of the narrative. Executive producer Andrew Dabb teased that the Angel of the Lord will be back with a bang in the anticipated next season of the paranormal drama on The CW.
To recall, Collins' Castiel died in the hands of Lucifer (Mark Pellegrino). However, in the world of Dean (Jensen Ackles) and Sam (Jared Padalecki) Winchester, the dead does not stay dead.
Collins already confirmed that he will be back and, according to Dabb, the character will play a major role in "Superanatural" Season 13. In an interview with TV Line, the executive producer talked about the fate of the fan-favorite character.
"[D]eath is not the end for Castiel," he explained. "That being said, when we pick up our season, he's more dead than people usually get on our show. Castiel has a big role to play for us, but that may not be as soon as some people are hoping."
In a previous interview, the actor also shared that his character will be, well, dead in the first few episodes. And, while viewers know that he will be back on the screen and reunited with his friends, but neither Dean nor Sam expects him to return.
Dabb also revealed that the brothers will mourn for their friend. After losing their Mom, Mary (Samantha Smith), and then Castiel, the demon hunters will feel a little lost.
"There's no one they can call," Dabb added. "[S]o our guys are a bit on their own, a little spun out, both emotionally and in terms of the plot."
Comicbook.com reported that "Supernatural" Season 13 Episode 1 is titled "Lost and Found." The series returns on Oct. 12 on The CW.
© 2018 Korea Portal, All rights reserved. Do not reproduce without permission.