'Revolutionary Love' Secures Timeslot and Releases First Teaser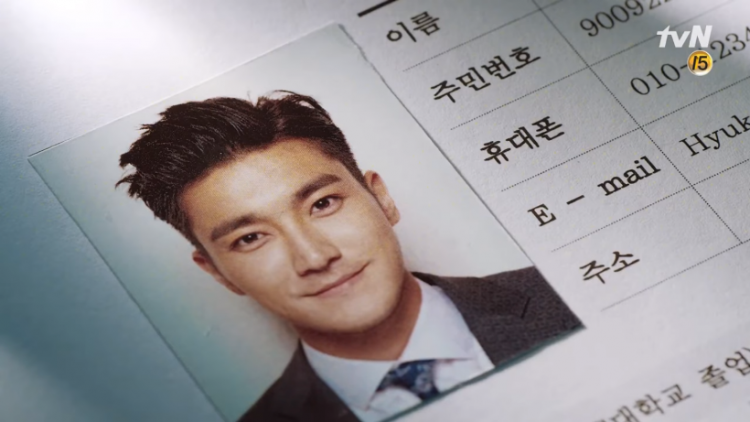 The director of the hit dramas "Marriage Not Dating" and "Another Oh Hae Young," Song Hyun Wook is currently in works for yet another romantic comedy drama entitled, "Revolutionary Love." The drama will be about the friendship and love lives of the three main characters. "Ms. Temper and Nam Jung Ki" writer, Joo Hyun will be working with Song in the drama.
"Revolutionary Love" has an interesting cast that will surely excite the viewers. Super Junior's Choi Si Won ("She Was Pretty") will play Byun Hyuk, a third generation conglomerate heir who will try to disguise himself as an ordinary person and live in a studio apartment in the suburbs. This is Choi's first drama after his military enlistment as a conscripted policeman for 21 months that ended just last month according to Soompi. Byun Hyuk is described as someone who aside from having a powerful family, he doesn't have any other valuable qualification. In the teaser released, his resume did not contain anything so he stated that his father is the CEO and his brother is the general manager of the company that the main characters are applying to, Kangsu Group as stated in Dramabeans.
The female lead character of "Revolutionary Love", Baek Joon, will be played by actress Kang So Ra ("Misaeng"). She is described as someone who, despite not lacking in terms of skills, she is still stuck doing part-time jobs and cannot seem to get a full-time job. Her part-time jobs include being a waitress and even working on a construction site. Baek Joon is part of the new neighborhood that Byun Hyuk will live in.
Completing the three leads is actor Gong Myung ("Bride of the Water God") who will play Kwon Je Hoon, Byun Hyuk's best friend, and his dependable assistant. He has the best resume out of the three characters, even acing a language test despite not stepping outside of Korea. He is also in the secretarial office for Kangsu group. His father is the chauffeur of the CEO and he is determined to stop the 'servant' cycle in his family and wants to equal his best friend, Byun Hyuk.
"Revolutionary Love" is definitely a drama we can look forward to, from the quirky chemistry of the three characters to the potential love triangle and status conflicts. The drama will premiere on TVN this October 14. Meanwhile, you can watch the teaser here.
© 2018 Korea Portal, All rights reserved. Do not reproduce without permission.