'Shadowhunters' Season 3: Why Lilith's Arrival Is Bad News For Clary & Jace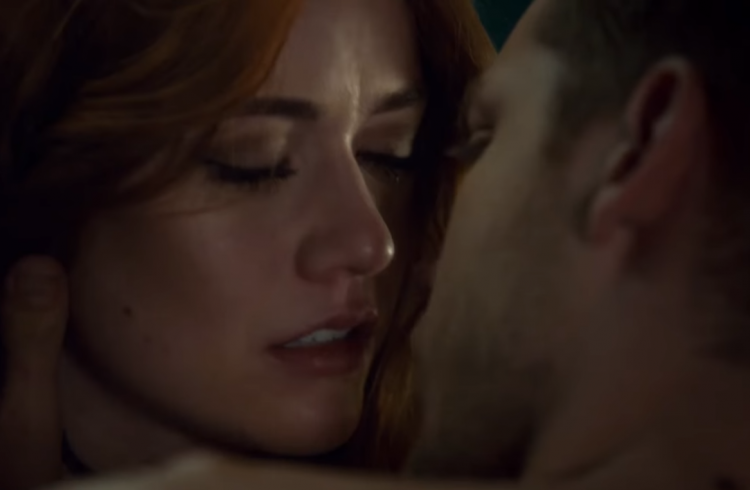 After being told a lie that tore them apart, Clary (Katherine McNamara) and Jace (Dominic Sherwood) finally have a real chance at romance in "Shadowhunters" Season 3. However, the emergence of a powerful villain could, once again, ruin their chances of happily ever after.
The second season finale of the teen fantasy drama not only saw the end of the Mortal War but also allowed Jace to admit his feelings for Clary. The two has been in love since Season 1, but they were tricked into believing that they share the same father.
So when Jace was killed by Valentine (Alan Van Sprang) in the finale, Clary asked Angel Raziel for one more wish: to bring back the man she loves from the dead. After going through hell and back, fans hope that the two will finally be together for real.
However, this might not be the case. For those who have read the next book from Cassandra Clare's "The Mortal Instruments," Lilith's arrival on the television series means another roadblock is coming for the star-crossed lovers. [A word of warning: his article contains information from "The City of Fallen Angels" and, likely, "Shadowhunters" Season 3.]
In the finale, Jace warned that asking the Angel Raziel to bring him back to the land of the living would have serious consequences. While Clary was sure that nothing bad will ever happen again, viewers did see Jace fall into the ground in pain.
His resurrection means that he is now vulnerable to demonic power. Moreover, Blasting News pointed out that, in Book 4 of Clare's best-selling fantasy novels, Lilith was able to control the Shadowhunter and ordered him to kill Clary.
On a more optimistic note, before Lilith comes into the Shadow World and ruins everything, showrunner Todd Slavkin promised that Clary and Jace will share romantic moments together. On Twitter, he revealed that the lovers will finally go on a real, romantic date!
You wish is our command. Jace and Clary on a date. A mundane date #lovesweetlove #season3 #Shadowhunters https://t.co/XRWoWzElVg

— Todd Slavkin (@toddzer1) August 29, 2017
"Shadowhunters" Season 3 will premiere in 2018. The series also stars Alberto Rosende, Matthew Daddario, Emeraude Toubia, Harry Shum Jr., Alisha Wainwright and Isaiah Mustafa.
© 2018 Korea Portal, All rights reserved. Do not reproduce without permission.