HIV Cure: U.S. Budget Cuts On PEPFAR, NIAID Could Affect Research Effort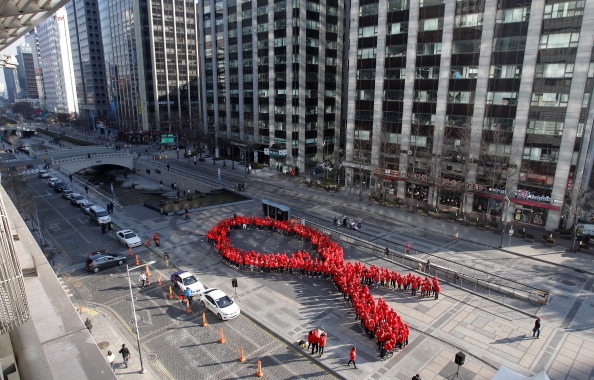 Budget cuts from the Unites States could affect the fight against HIV/AIDS as funding on related agencies drop significantly. The Bush administration started the President's Emergency Plan for AIDS Relief (PEPFAR) and helped reduce global death from HIV/AIDS by putting around 19.5 million people on life-saving treatment, two years after its initiation, according to figures released by the United Nations.
But the Trump administration could hamper PEPFAR's effort to help patients because of a new budget cut for 2018 which will reduce the agency's funds from $4.6 billion to $3.8 billion and downsizing by at least 23 percent research funding against the disease for the National Institute of Health's National Institutes for Allergy and Infectious Diseases (NIAID).
"It must be galling on the one hand to have the good news on the amazing impact that PEPFAR is having in some of the hardest hit countries, yet having this good news obscured by the budget scenario," CBS News quoted Richard Downie as saying. He is the acting director of the Center for Strategic International Studies' Africa Program.
There are several ongoing studies across the globe including focus on how HIV acts inside host cells and how to make antiretroviral work effectively. In July, scientists at the University of North Carolina at Chapel Hill found that HIV reservoirs in host cells are possible to be flushed out using a drug called Vorinostat. This study published in the Journal of Clinical Investigation revealed that the drug makes HIV easier to be detected in CD4+ T cells.
Another discovery requiring intensive research is the recent case of a South African child who contracted HIV from the mother at birth but showed no sign of the virus after receiving treatments within 40 weeks. Lack of funding could affect resources for researchers to create new therapies, hamper production of available treatments for patients and might reduce global reach to areas severely affected by the disease.
© 2018 Korea Portal, All rights reserved. Do not reproduce without permission.