'Destiny 2' Open Beta Gets An Extension; Game To Undergo 'Dangerous Experiments'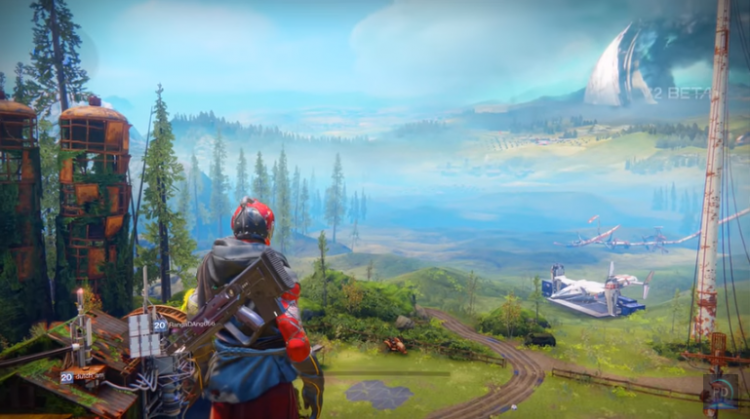 "Destiny 2" fans will be getting an extra couple of days in trying out the game's Open Beta. However, the developer advised fans to be wary during these times as tests within the game will be more serious than the previous ones.
The announcement was made by Bungie Help over on Twitter that "Destiny 2's" Open Beta is still up and running. Furthermore, it stated that the beta will run until Tuesday, July 25 adding that they will be conducting more tests onto it. However, Bungie also took to Twitter to give players a heads up that the next couple of days will be focused more on "dangerous experiments" for its beta.
The Destiny 2 Open Beta has been extended through Tuesday 7/25 for additional service testing. Expected completion is 6 PM PDT.

— Bungie Help (@BungieHelp) July 23, 2017
For those who just entered the "Destiny 2" beta, expect to see features such as the Inverted Spire for strikes. Korea Portal reported early on that a couple of so-called "infinite glitches" were discovered in this part of the beta. Other game modes include Control, Countdown, and Homecoming where the game's cinematics and opening missions can be found.
"Destiny 2's" social space known as The Farm is also another new feature to look forward to. The said part of the game is highly explorable not to mention its stunning vistas. Moreover, microtransactions within the game can also be found here including a mini soccer field and chickens that players can make friends with. Nevertheless, the said Guardian safe haven was made available for an hour as Bungie tested on how many players it can accommodate.
As aforementioned, the "Destiny 2" extended beta trial will be until the 25th at exactly 6 p.m. PT. PC players, on the other hand, will have the chance to try on the beta sometime in late August. The game will officially be released on September 6 for both PlayStation 4 and Xbox One while the PC platform will have it by October 24, according to Gamespot. Check out a video about the game here:
© 2018 Korea Portal, All rights reserved. Do not reproduce without permission.