'Pokemon GO' News, Updates: Legendary Event Happening Today; Trainers Buffing Up An Unlikely Monster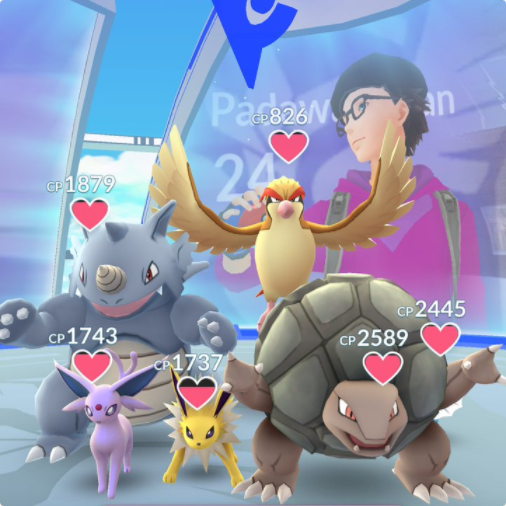 "Pokemon GO's" Legendary Raid event is just hours away and trainers are now beefing up for the biggest battle in the widely played AR game. Players are as of late checking their monster stash as to who will be their formidable champions that will face the flying Pokemon powerhouses.
The recently released "Pokemon GO" teaser where it featured the Legendaries that trainers are most likely to be facing hinted that most of these great beasts will have air superiority. Acknowledging such heads up, most trainers have already picked their roster of fighters, though there's a growing number of players who have chosen an unlikely combatant - the bulging Golem.
The "Pokemon GO" player base is very much acquainted that being a ground and rock type monster, Golem is considered by most players to be the right critter for the herculean task in chipping off a substantial amount of life points to Legendaries especially Moltres, Articuno, and Zapdos. The first two mentioned are known to have double weaknesses to rock attacks. Zapdos' attacks, on the other hand, will not have a full effect on Golem due to its immunity to such moves.
Per Kotaku, a good number of "Pokemon GO" trainers have been buffing up their respective Golems as the massive gathering in Chicago draws near. Moreover, some players took it to Twitter to advise fellow players to do the same.
With legendary birds right around the corner we wanted to highlight one of the best and upcoming attackers, Golem! #PokemonGO pic.twitter.com/0yEs6hPikr

— PokéElite (@PokeGOElite) July 17, 2017
Tyranitar - whose a rock and dark type monster - can also stand a chance against the aforementioned "Pokemon GO" Legendaries. It may not be as effective in countering, but its attack status gives it an edge. Omastar is also a good choice, though it will only be effective against Articuno and Moltres. Dragonites and Flareons may do some damage with Zapdos, though the former faints faster.
Korea Portal reported early on that the Pokemon GO Fest will kick off today at 8 a.m. PT until 5 p.m. PT and will be streamed live via Twitch. Check out a video about the game here:
© 2021 Korea Portal, All rights reserved. Do not reproduce without permission.