'Purpose World Tour' Update: Why Justin Bieber Was Banned From China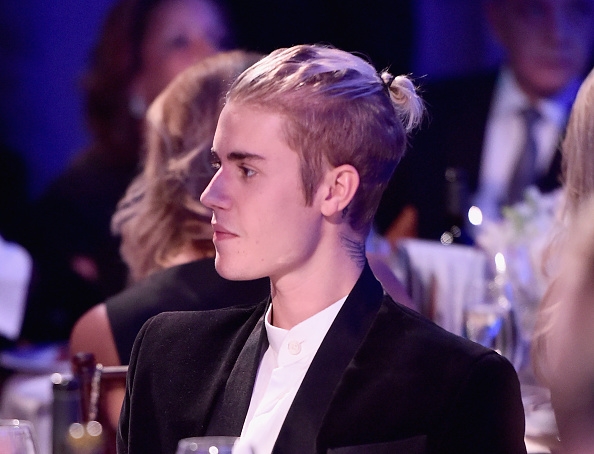 China is not included in the list of the countries where Justin Bieber performed and is set to perform for the "Purpose World Tour." Apparently, the Chinese government has something to do with this.
Bieber is a badly behaved entertainer not suitable for China so he is banned from performing in the country, the Beijing Municipal Bureau of Culture said in a statement released through its website. This is to maintain order in the Chinese market and purify the Chinese performance environment, the bureau explained.
Still, the bureau is hopeful that Bieber will eventually mature. In its released statement, the bureau said that it is looking forward to seeing the 23-year-old Canadian pop star continue to improve his own words and actions and truly become a singer beloved by the public.
The bureau was prompted to release the statement after receiving a question asking for a detailed explanation for Bieber's prolonged absence from China, the New York Times has learned. With this ban, Bieber joined the ranks of other Western artists who were not allowed to perform in China including Lady Gaga, Bjork, Maroon 5 and Bon Jovi.
"Purpose World Tour" started on March 9, 2016 in Seattle and continued in Vancouver, Canada, on March 11, 2016. First Asian country Bieber visited during the tour was Japan. He performed in Chiba on Aug. 13-14, 2016.
The other countries Bieber visited in 2016 for "Purpose World Tour" included England, Iceland, Germany, France, Norway, Finland, Sweden, Denmark, Belgium, the Netherlands, England, Scotland, Ireland, Austria, Crotatia, Poland, Czech Republic, Switzerland, Italy, Spain and Portugal. Among the countries he visited earlier this year were Mexico, Australia, New Zealand, Chile, Brazil, Peru, Ecuador, Colombia, Dominican Republic, Puerto Rico, Panama and Costa Rica.
In May, Bieber visited three Asian countries, which are Israel, the United Arab Emirates and India. "Purpose World Tour" will return to the United States in August and in Canada and Japan in September.
© 2023 Korea Portal, All rights reserved. Do not reproduce without permission.