'PlayerUnknown's Battlegrounds' News, Updates: Twitch Streamer Banned From The Game; PewDiePie Shocked With Streamer's Twitter Post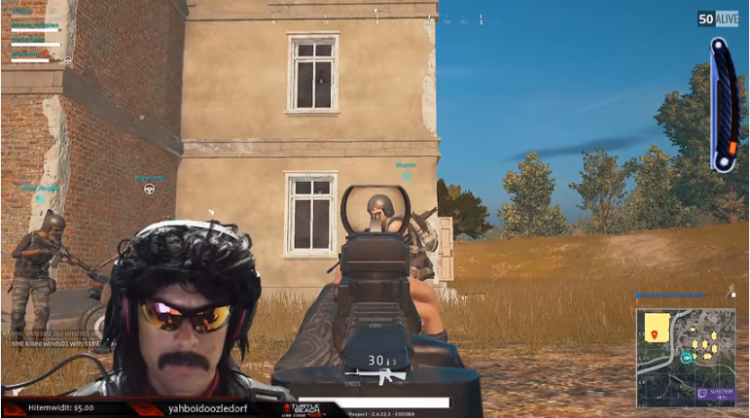 "PlayerUnknown's Battlegrounds" has been one of the hottest online battle royal shooters to date. However, messing up within the game at the expense of other players will be dealt with serious penalties just like what happened recently to popular Twitch streamer DrDisRespect.
DrDisRespect - whose real name is Guy Beahm - has grown to become a household name in the Twitch community with his badass antics and gameplay. Things went a bit too far though with his recent gameplay of "PlayerUnknown's Battlegrounds" where he did something nasty towards his teammate resulting him his account.
Per the recent stream, DrDisRespect teamed up with three other players to gang up other opponents in the "PlayerUnknown's Battlegrounds" play area. However, by the time they are about to ride a motorbike that is only good for three people, the Twitch streamer shot one of his teammates in the head and to add salt to injury, he shot again the poor fellow making sure the player's character is dead, Kotaku reported.
After the match, he can be heard saying that he can't just "get off in the middle of a streak" right before he noticed that he just got banned. Such action may be too hard for PlayerUnknown to pass by that he took to Twitter to give a heads up that things will go bad for "PlayerUnknown's Battlegrounds" faithfuls once they don't go by the rules.
DrDisRespect, then responded to the "PlayerUnknown's Battlegrounds" creator until it went as far as threatening the latter that he will be kicked in the chest. Top YouTuber PewDiePie also joined in the drama stating that he was "shocked and appalled" with DisRespect's tweets.
shocked and appalled that dr disrespect decided to use violence as a threat..

he must've played one too many of those violent video games.

— pewdiepie (@pewdiepie) July 18, 2017
PlayerUnknown, on the other hand, released a lengthy note about what happened between him and DrDisRespect. He explained that the recent incident somewhat "synced" to what had happened to him in college. Furthermore, he reminded readers that they should be mindful of the words that they blurt out even if it's a joke. Check out DrDisRespect's" "PlayerUnknown's Battlegrounds" gameplay here:
© 2021 Korea Portal, All rights reserved. Do not reproduce without permission.