'The Young And The Restless' (Y&R) July 17–21 Spoilers: Victor Makes Shocking Announcement, Chloe And Kevin Are Exposed, Abby Makes Stunning Discovery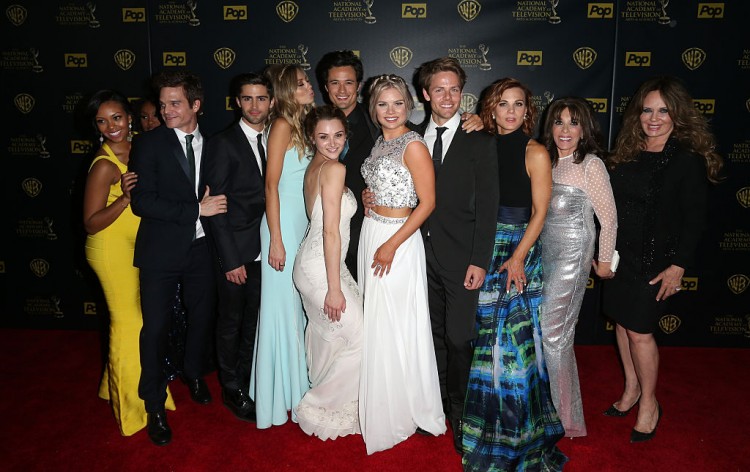 "The Young and the Restless" (Y&R) episodes airing in the week of July 17-21 feature what happens at the concert. Viewers will see Chloe and Kevin exposed and Cane struggle to save his marriage.
[Spoiler alert! This article contains spoilers for "The Young and the Restless" (Y&R) episodes airing on July 17 - 21. Do not read further if you don't wish to know more about it.]
The week on "The Young and the Restless" (Y&R) kicks off with drama at the concert. Things continue to get tense between Nick and Victor, according to We Love Soaps.
Nick tries to sabotage the concert but he finds Victor standing in his way. The father and the son have a heated up argument when Victor questions Nick about his intentions.
Hilary and Howard have their own plan and viewers will witness how the duo records the confrontation between Victor and Nick, according to Soap Central, Later, Victor makes an unexpected announcement that leaves everyone stunned.
Nikki is not too comfortable with the drama at the after-party as she wants Jack to take her away. Jack plays the rescuer and takes Nikki to the Abbott Cabin. Viewers will see Nikki finally find happiness in her new life.
Elsewhere, Chloe and Kevin's cover is busted. They are confronted by Victor and forced to tell the truth.
In the meantime, Abby unleashes her wrath on Victoria. The show sheds light on Dina's storyline and how she shocks Jack with her actions. The details about it will be revealed in an episode airing on July 19.
Abby makes a shocking discovery as Tessa struggles to keep her past a secret. Scott opens up to Sharon about his past and Cane is determined to save his marriage.
Cane goes to great lengths to keep his marriage from falling apart. Maddie tries to comfort Reed and Phyllis lashes out at Billy in "The Young and the Restless" (Y&R), which airs Mondays through Fridays on CBS.
© 2018 Korea Portal, All rights reserved. Do not reproduce without permission.