'Dragon Ball Super' Episode 99 Recap And Review: 'Show Them! Kuririn's True Power!!'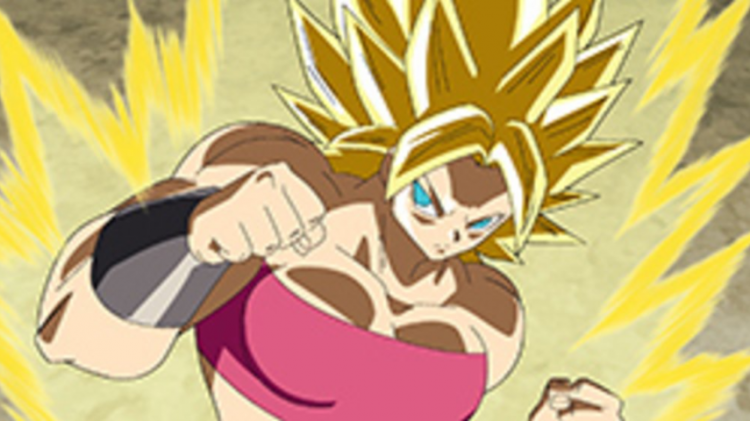 The Tournament of Power is on and Kuririn and No. 18 are the main focus in this week's episode. "Dragon Ball Super" Episode 99 recap shows what happens with No. 18 and Kuririn.
Warning: Spoilers ahead! Read if you wish to know more.
People are shocked that Universe 9 has been annihilated except Freeza and the angels. Meanwhile, Goku reminds that they have got to win the tournament in order to save their universe from getting destroyed.
In "Dragon Ball Super" Episode 99, Vegeta promises to be the last man standing in the tournament and get the Super Dragon Balls. Meanwhile, another Kaioshin explains that because of Goku, other low-ranked universes have a chance to survive the Tournament of Power. Elsewhere, Kuririn tries to calm down while Gohan ensures that others are fine too.
Meanwhile, 17 informs 18 that now that they have infinite energy, they have the advantage in a fight similar to this. Vegeta decides to take on Hit as he has a score to settle. But, Botamo intervenes. Botamo tells Vegeta that his attacks have no effect on him, but Vegeta ties him in knots.
Vegeta ends up insulting Magetta. But, Champa brags about Magetta that he has conquered his weakness. Elsewhere, in "Dragon Ball Super" Episode 99, Whis is afraid that No. 18 might have killed her opponent, but he is not dead.
No. 18 is blindsided, but Kuririn manages to save her from the sneaky attack. No. 18 wants to take down the wolf guy.
Beerus complains that all the other universes are cornering them but they still blame Goku. Kuririn uses Taiyo-Ken x 100 against Majora but it fails to works as he goes by smell. However, Kuririn thinks they are still in the game and tells No. 18 to let him handle this. Kuririn takes out his stinky shoe to block Majora's sense of smell and launches a Kamehameha. Kuririn announces that he has won and No. 18 believes that it is a terrible way to win.
Kuririn is elated and Frost manages to catch him off. It is too late before No. 18 manages to save him. Kuririn is eliminated and Beerus is unhappy. However, Shin tells him that he played well. Only 43 minutes left in the Tournament of Power.
Watch "Dragon Ball Super" Episode 99 online via live stream with English subtitles on Anime Lab, Crunchyroll, Daisuki and FUNimation. If you are in Japan, you can watch "Dragon Ball Super" episodes live without subtitles on Fuji TV at 9 a.m. on Sundays.
© 2018 Korea Portal, All rights reserved. Do not reproduce without permission.