Samsung's Payment Service Rolls Out in Korea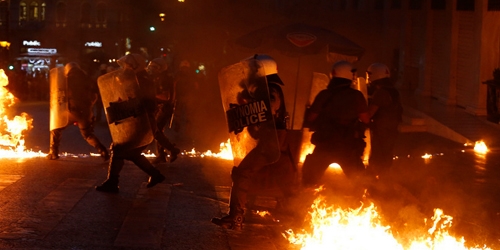 Samsung launched its payment service in Korea last week, competing with Apple Pay. LoopPay - an alternative solution for non-Apply makers - is behind it. Samsung acquired the company in February, with founders George Wallner and Will Grayling joining Mobile Division to help the smartphone maker offer a high-end mobile wallet service.
Samsung Pay rolled out in Korea and the United States before becoming available worldwide. However, it had already offered a pilot program to Galaxy S6 and S6 Edge owners in South Korea - its home country.
The service is almost identical to Apple Pay, wherein both support near field communication (NFC) payments. But Samsung hopes to beat the competition with a magnetic secure transmission (MST) technology, which works with existing point-of-sale (POS) devices like magnetic stripe card terminals. This feature is perfect for retailers who have yet to upgrade their systems and terminals.
Customers start transactions by putting their smartphone near the terminal and then authenticating payments through a code or fingerprint. They can also store credit cards in the phone through a scanning device. This means lighter wallets or purses because they don't have to bring lots of cash or cards when shopping.
Sounds convenient, right? But some people might be hesitant, considering that their personal information might be stored as well. What if they suddenly lose their phone and it falls in the wrong hands?
Not to worry though, Samsung won't store actual data on the device or platform. Nor will it send vital info, such as credit card details, during transactions. It will keep customer data secure through "a variety of security technologies and a high level encryption system".
Given this assurance, Samsung Pay might just be the answer to concerns on bringing money or credit cards. It means having one device that lets people carry out different tasks. Their phone isn't just for communicating, but also for making purchases.
Of course, knowing its full impact to customers and retailers is yet to be seen. We'll be on the lookout to determine whether it improves engagement and retention.
© 2023 Korea Portal, All rights reserved. Do not reproduce without permission.