INFINITE's L Regrets One Thing From 'Ruler: Master Of The Mask' Finale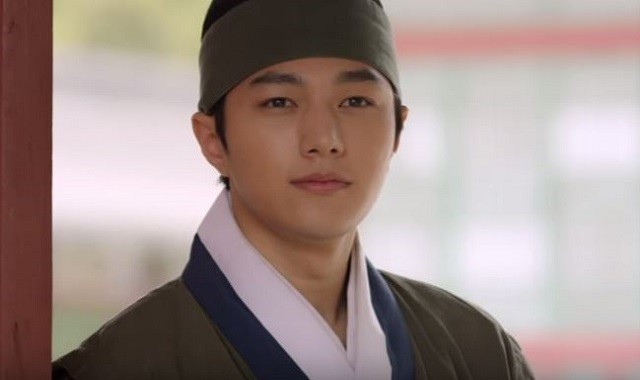 "Ruler: Master of the Mask" recently ended its two-month broadcast with the said production unveiling the acting talent of INFINITE's L. Recently, the K-pop idol shared his thoughts about his character and even revealed the one thing that disappointed him when he filmed the historical series.
INFINITE's L surprised many fans given his portrayal of the commoner Sun turned fake King in "Ruler: Master of the Mask." Showing off his acting range, the K-pop idol displayed various emotions in several scenes during the MBC drama's 40 episode run. Despite the commoner Sun meeting his demise in the series' finale episode, the singer shared that he was satisfied with his character's fate since he died protecting the woman he loved.
The K-pop idol made the revelation during a recent interview where he also highlighted the various feedback he received from viewers and laughed off some of the vicious comments about his character, Soompi reported. Given the way that the commoner Sun betrayed the crown prince Sun (Yoo Seung Ho) and became a greedy person in "Ruler: Master of the Mask," some netizens mentioned how INFINITE's L's character should have been poisoned or tortured when it was discovered that he was a fake King.
INFINITE's L also confessed that he was disappointed with how his final scene played out in the "Ruler: Master of the Mask" finale. The K-pop singer explained that he wanted his character to look cool but was dissatisfied with his appearance during commoner Sun's death scene since he had puffy eyes. Given that it was filmed during his last day on set, he became teary-eyed during rehearsals that resulted in him having swollen eyes when they shot the said scene.
Meanwhile, "Ruler: Master of the Mask" boasted mostly double-digit TV ratings except for episode 1 that posted nationwide viewership shares of 9.7 percent. For the finale of INFINITE's L's drama, episodes 39 and 40 reached nationwide ratings of 13.3 percent and 14.4 percent, respectively, according to Nielsen Korea. In the Seoul metropolitan area, episode 39 registered ratings of 13.5 percent with episode 40 at 14.7 percent.
"Ruler: Master of the Mask" released it final two episodes on July 13, Thursday on MBC. Watch INFINITE's L heartbreaking scene below:
© 2018 Korea Portal, All rights reserved. Do not reproduce without permission.