BTS, TWICE, BIG BANG Top Youtube Viewing Records For First Half Of 2017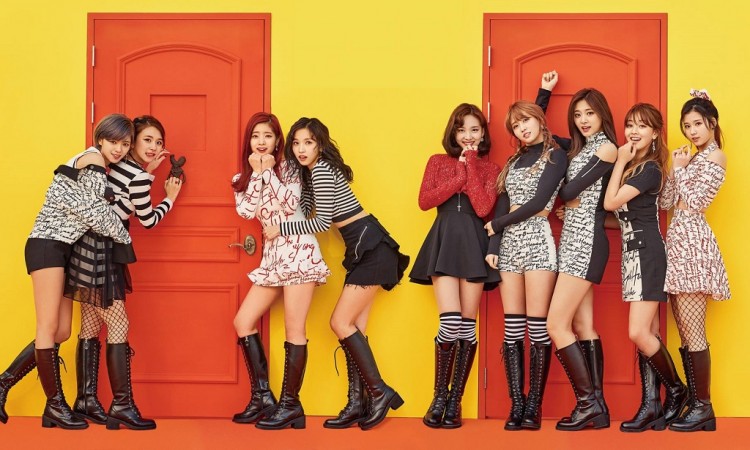 BTS, TWICE and BIG BANG have been ruling the charts with old and new hits and the recent report of youtube's most viewed K-pop MVs are no different. The three K-pop idol groups dominated the top 10 list with multiple entries, cementing their strength and relevance in the highly competitive K-pop market.
According to a report from Soompi, TWICE's Knock Knock from its TWICEcoaster Lane 2 album took the top spot for the most viewed K-pop MV. BTS closely followed at #2 for its dance hit "Not Today."
Third place went to BIG BANG's "FXXK IT" from their epic MADE album. The MV marked the ninth BIG BANG MV to breach the 100 million view mark on Youtube.
BTS' "Spring Day" took the fourth spot while EXO's Chanyeol and Punch's duet "Stay With Me" for the soundtrack of Gong Yoo's fantasy drama "Goblin" took the fifth spot. TWICE's recent comeback hit "Signal" placed sixth in the list.
BIG BANG's second entry to the top 10 was its MV for "Last Dance," also from its MADE album which landed at the seventh spot. PSY took the eighth and ninth spots for "I Luv It" and "New Face," both songs which were part of his comeback album "4 x 2 = 8."
GOT7's "Never Ever," the title track for their "Flight Log: Arrival" album rounded up the youtube list. It comes as no surprise that BTS, TWICE and BIG BANG are still on top of the viewing charts. They have some of the strongest fan bases in K-pop. BTS' ARMY has made BTS a trending topic on social media almost on a daily basis and catapulted their videos to millions of views in a matter of hours.
TWICE's ONCE is also no laggard when it comes to supporting the nine-member girl group. BIG BANG's VIP fandom remains one of the most steadfast supporters of the K-pop group, making sure that they support BIG BANG members' individual and group projects. As a matter of fact, even entertainment CEOs included the three groups in the list of most influential K-pop groups in the recent survey, Korea Portal reported.
© 2018 Korea Portal, All rights reserved. Do not reproduce without permission.