IU's Look-alike Is Taking The KPOP World By Storm, But She's Not The Only One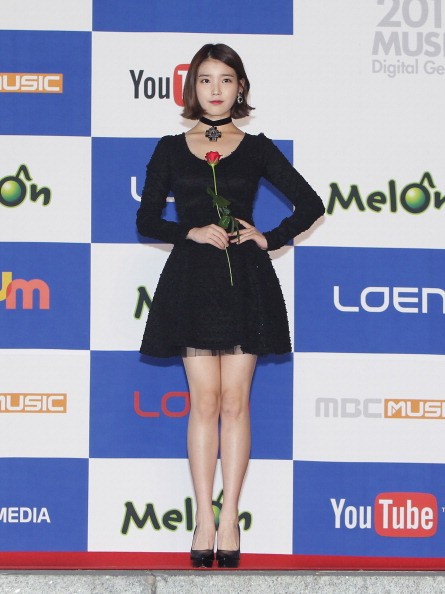 This IU look-alike and a new recruit cheerleader are rising in fame as internet users took notice f her adorable IU-like features. But it seems like this girl has more look-alikes, not just IU.
When you happen to share similar facial characteristics with a famous personality, you will also share that fame with that specific celebrity. Who doesn't want to look like an idol? Fortunately for cheerleader Lee Ha Eun, she just happened to look like the singer IU.
The IU-lookalike is Lee Ha Eun, a new recruit cheerleader of the Korean baseball team Hanhwa Eagle, as reported by Koreaboo. Her most prominent IU-like feature is her white porcelain hair, her big round eyes, and her button nose. With the right angle, you'll have a hard time telling who's the real IU and who is not.
Some Netizens say that Lee Ha Eun is not only an IU-lookalike, as she also looks a lot like the actress Ha Yeon Soo. Lee Ha Eun is the latest member that joined the Hanhwa Eagle's cheerleader team and she just made her debut less than a week ago. But her stunning visuals and her killer dance moves are gaining her fans as fast as lightning. Good news for Hanhwa Eagles, their tickets might be sold out sooner than they have expected.
It is not the first time that the Internet took notice of someone who looks a lot like IU. A Korean photographer was said to be IU's lookalike has surfaced the internet. Joon Gang Ilbo, who is a photographer, has seen a brief moment of fame when she was featured on Nate last April. Even fans are having a hard time telling who's who. A commenter even thought that the first picture shown was a picture of IU.
© 2018 Korea Portal, All rights reserved. Do not reproduce without permission.