Lorde Denies Bad Blood Between Her And Taylor Swift, But She Still Thinks Squad Idea Is Frustrating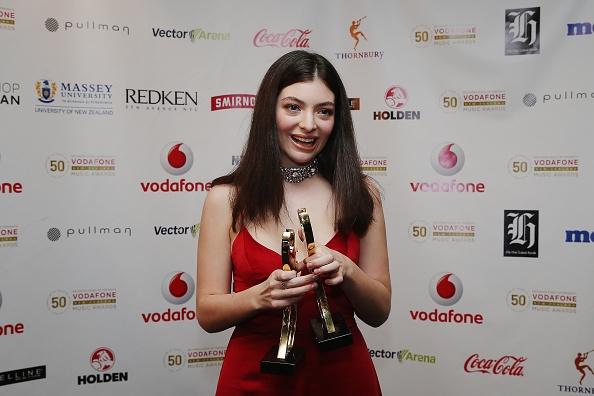 Lorde clarified that there is no bad blood between her and Taylor Swift after supposed backlash from her statements in an interview. The singer said earlier that she "don't hang out with these people at all" with fans immediately about Taylor. She, later on, clarifies that it was not Taylor that she's talking about and that Taylor is a "dear friend".
After her interview on an Australian morning show, "Sunrise" made a buzz everywhere, Lorde has made an online statement and clarified a few things. She was asked what it was like to befriend her idols such as Swift, she answered with "The second you think too hard about it, you just start to go insane. So it's best to just be like, 'We're in Wonderland, and that's just what happens around here.' Like, also, I don't hang out with these people at all."
On her Twitter account, Lorde wrote that Taylor is a dear friend and she had just been talking about Bowie and Patti Smith, as reported by HuffPost. She also made it clear that this "squad" idea is frustrating her in the past, and it was never an exclusive secret society. She also explained the mild eye roll and explained that "when it was brought up as if we're all blood members of a secret cult." So all in all, she said that it was all misperceptions on the squad.
"I f----- up in an interview question, now go sip a beverage and head out on a walk." The singer concluded in her post, as reported by ABC News. Talks about Swift's squad falling apart has been buzzing around lately as Swift's fourth of July party was never seen by her fans around the world. It is reported that Taylor chose to make the party private with her family and her new boyfriend Joe Alwyn.
© 2019 Korea Portal, All rights reserved. Do not reproduce without permission.