'Pokemon GO' News, Updates: Another Pokemon Wearing Ash's Cap? Players Irked By Revamped Gym Rewards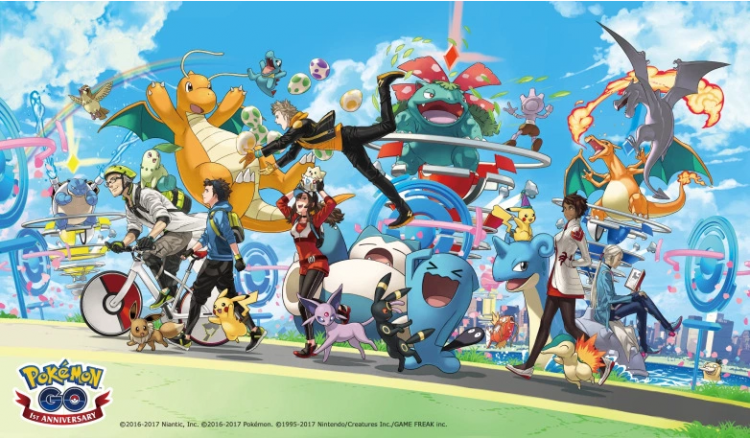 Niantic has finally dropped "Pokemon GO's" first anniversary, though the developer claims that the recently released gym tweak was also a part of it. Just a day after it went live, hardcore players have just discovered something adorable with the new anniversary content.
A redditor over at The Silphroad subreddit claimed that an egg hatched a Pichu sporting Ash's iconic cap. A screenshot was even posted on the group's forum, though there are quite a few that questioned its authenticity. Moreover, the majority of the redditors are in unison in stating that they still got the regular Pichu, though they also mentioned that they have been incubating the egg prior to the "Pokemon GO" update.
Alongside the anniversary edition Pikachu that wears the aforementioned hat, the "Pokemon GO" update also brought into the fray the so-called Anniversary Box. However, a substantial number of trainers are not that impressed with its contents. Per the contents, players will be getting a couple of Premium Raid Passes, 20 pieces of Ultra Balls, six Max Revives, and Egg Incubators all for the price of 1,200 Poke Coins.
Meanwhile, game buffs and players alike agree to the fact that the recently shelled out gym changes were pretty much "screwed up" and needs to be reworked. Forbes pointed out "Pokemon GO's" gym reward system as its contents were trimmed down significantly.
"Pokemon GO" players can still recall that right before the gym tweak, they are getting a hefty sum of 500 Stardust alongside 10 more Poke Coins whenever they take over a gym. Nowadays, a designated Pokemon can only get a coin for every 10 minutes. As for the Stardust, players will be rewarded with 20 Stardust if they feed their Pokemon with berries.
The "Pokemon GO" Anniversary event will be up until July 24, though fans are keeping their fingers crossed that the legendaries would arrive in the future. Check out a video about the AR mobile game here:
© 2021 Korea Portal, All rights reserved. Do not reproduce without permission.