BTS And 'Goblin' OST Dominate GAON Most Sold Albums And Songs For First Half Of 2017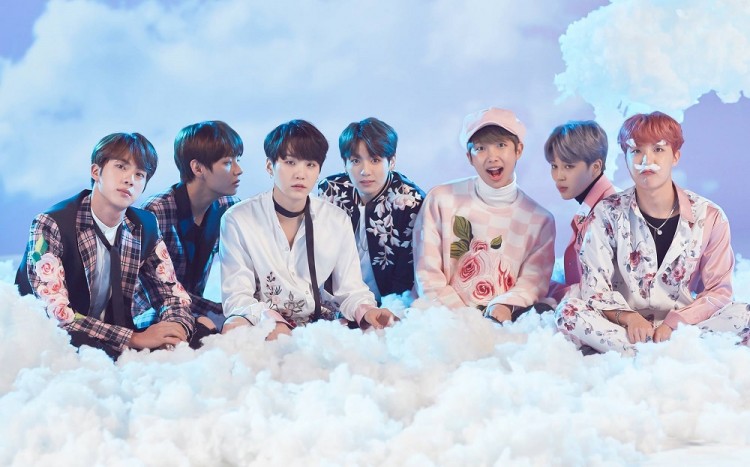 GAON has revealed its charts for most sold albums and songs in the first half of 2017. This year, BTS and Ailee dominate charts as GOT7 and Akdong Musician trail behind.
GAON just released their charts for the most downloaded and sold albums and songs in the first half of this year. The GAON Music Chart tabulates the popularity of songs or albums all over South Korea and being one of the biggest music platforms in the country, ranking in their charts is a major feat. BTS, also known as Bangtan Boys, took the top spot for the most sold albums from Jan. 1, 2017 to June 30, 2017.
BTS took the first place in GAON's Top 100 Albums sold in the first half of the year, revealing a huge sales figure of 728,417. Trailing behind the Big Hit Entertainment group are GOT7 and Seventeen who took the second and third spots respectively. However, the combined sales of GOT7 and Seventeen does not even reach BTS's record.
In addition to taking the top spot, BTS also took six more spots in the said GAON music charts, which proves how impressive they have been this year. Their album "WINGS" took the 28th spot, "The Most Beautiful Moment in Life: Young Forever" is top 31, and "The Most Beautiful Moment in Life" is Top 45. "Dark & Wild" took the 64th spot and "O! RUL8, 2?" took the 69th spot.
Meanwhile, Ailee reigns in GAON's Top 100 songs sold from Jan. 1, 2017 to June 30, 2017, for garnering a record of 1,704,244 downloads. Ailee took the spot with the "Goblin" original soundtrack titled "I Will Go To You Like The First Snow". Just like BTS, the "Goblin" OST took more than one spot in the said chart. The popular series took 10 spots with "Beautiful" by Crush, "Stay With Me" by EXO member Park Chanyeol and Punch, and "I Miss You" by Soyu ranking in the top 10. Trailing behind Ailee are "Last Goodbye" by Akdong Musician and "Knock Knock" by TWICE in second and third places respectively.
© 2022 Korea Portal, All rights reserved. Do not reproduce without permission.
Tags:
BTS
,
Bangtan Boys
,
Goblin
,
Goblin OST
,
Ailee
,
Punch
,
EXO Chanyeol
,
Crush
,
Akdong Musician
,
TWICE
,
GOT7
,
Seventeen
,
Gaon Chart