Sulli Gets More Acting Offers After 'Real', Kim Soo Hyun Admits Fame Made Him Unhappier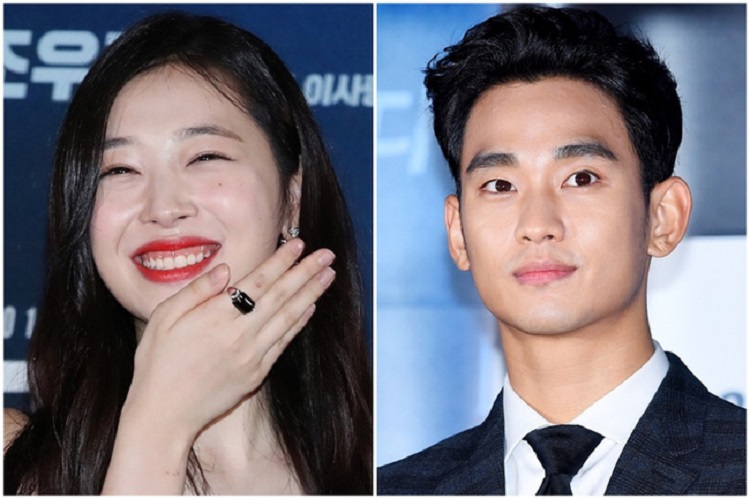 Kim Soo Hyun's new movie recently made its premiere in South Korea and it has been the rave lately. The new film titled "Real" has turned heads because of the unexpected reviews and scenes that featured Kim Soo Hyun and actress Choi Sulli.
Kim Soo Hyun's new film, "Real" was highly anticipated but as soon as it came out of the cinemas, negative reviews suddenly came pouring in. Critics pointed out that Kim Soo Hyun did great in portraying a dark character but no matter how versatile he was as an actor, it was not enough to offset the disappointing plot, which many claimed to be messy and shallow. The young actor pointed out that his new film isn't exactly the kind of movie that people will naturally like at first so it will take some time for it to sink in.
Nevertheless, it seems like former f(x) member and now full-time actress Choi Sulli has attracted a lot of acting opportunities after co-starring in "Real". Sulli and Kim Soo Hyun made the headlines because of their unexpected risqué bed scenes in the said movie and it has been turning heads, especially the curious ones until now. The said steamy scenes were so hot that leaked recordings went viral and the production staff had to take legal action against the violators.
SM Entertainment confirmed that Sulli has indeed been getting love calls from various projects. Her agency revealed that she has gotten offers to act not just in movies but also in drama series. An insider elaborated that despite the negative reviews that "Real" has been getting, Sulli was able to portray an unconventional and risky role, which has opened more doors for her acting career.
Meanwhile, Kim Soo Hyun has admitted that fame hasn't been doing that great for him. The versatile actor may have been getting tons of offers to work on various projects but he realized that fame is tearing him up inside. Kim Soo Hyun gained popularity after starring in "Dream High" with Bae Suzy and IU and even became a superstar after co-starring in "My Love From Another Star" with Jun Ji Hyun. He explained that despite the fame, he felt unhappier because he realized that he was becoming less of his real self and is getting tired of the burden of having to separate the real Kim Soo Hyun from the actor Kim Soo Hyun that the public knows.
© 2020 Korea Portal, All rights reserved. Do not reproduce without permission.