SNES Classic Mini Preorders Sold out within Minutes, Where To Buy & How to Track The Stock?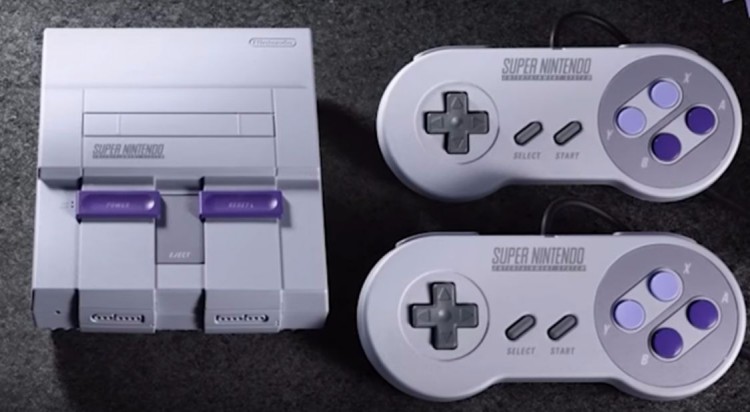 Nintendo has announced the SNES classic mini last week. There is no doubt that the most anticipated gaming console sold out within minutes at major UK retailers. If you are desperately looking to buy one for your beloved ones, then there are many possibilities to find the best retailers in your local area.
The SNES classic mini edition was available at Amazon UK, ShopTo, Game and at the official Nintendo Stores. You will find a hard time to shop your favorite gaming console at these stores as the stock sold will not be available for more than an hour. So there are few chances that you can find SNES classic mini at your retail outlet.
Recently, the desperate SNES classic mini fans are expecting stores such as Tesco Direct, Currys, and Gameseek to launch the preorders of the gaming console in the UK. Until now the retailers didn't announce the preorders of the console, but it seems that they will soon consider this hottest demand of their consumers.
According to Express, pre-orders of SNES classic mini are now only available to purchase from one website based in the whole of Europe. The German website named as Media Markt who are considered as the Europe's largest consumer electronics retailer. But the con is that the website is delivery SNES classic mini to addresses in Germany.
So, right now the only option for you to buy the SNES classic mini is to have a family or friends in Germany who could order your unit to ship to their address. This might be a good and cheaper option than buying the gaming console on eBay, according to Express. The website has listed the console for €99.95 which is around £87.60.
Another option is to import SNES Classic mini from outside Europe through websites like Play-Asia. They have announced pre-orders for the US, Australian and European market. Although the prices for the nations are yet to be announced, you can still have an option for the purchase.
© 2023 Korea Portal, All rights reserved. Do not reproduce without permission.