SNES Classic Edition: Pre-orders Begins In UK For £69.99, Here's How You Can Buy Before Stock Disappears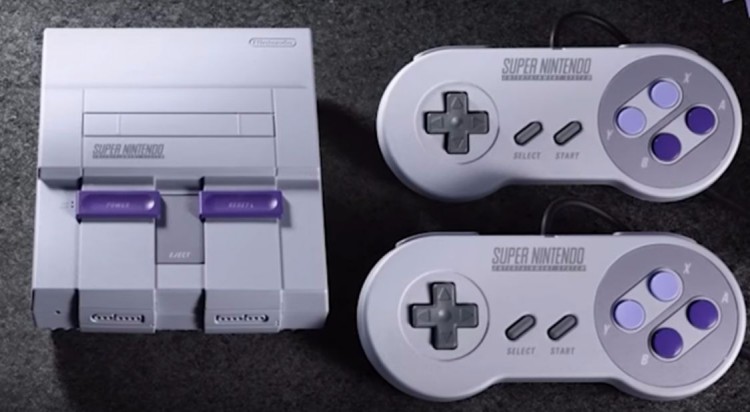 The fans can still feel the disappointment about the discontinuation of NES classic edition. In order to cheer up the NES fans, Nintendo has announced the latest SNES Classic edition. The SNES classic edition is a 16-bit throwback console with 21 great games from the 90s.
According to reports coming from Forbes, the sale of SNES Classic Edition can be expected to disappear soon. Although it is unclear when Nintendo will supply the retro gaming console, one thing is sure, that the gaming console will be a big hit amongst the Nintendo fans. One of the websites has just closed the pre-orders of the classic console but closed it soon.
If you are looking to buy the upcoming SNES classic edition for your beloved one, then there are high possibilities of losing the pre-order chance. Another website in the UK has begun the pre-orders of SNES classic edition for £69.99 and there are chances that you can grab one before the stock disappears. The SNES mini is coming on September 29 this year and the pre-orders are open in the UK.
For buying a SNES classic edition, you can browse sites that are offering the console with different names. Some of them are offering SNES classic, Nintendo Classic Mini Super Nintendo Entertainment System, while some of them are just reminding it as NES Classic edition. All you need is to check out the details and date of delivering before making any purchase.
On the other note, there are certain drawbacks for buying SNES classic edition when compared to NES classic edition. According to reports claimed by GameStop, the list of games is shorter in SNES when compared to NES Classic edition.
The reports included that there are 11 games that the fans wanted to play on their retro gaming consoles, but unfortunate to find them on the SNES classic edition. Besides, "The Big Shocker" the final version of the unreleased sequel Star Fox 2 will finally make its debut on the retro gaming console in September.
© 2023 Korea Portal, All rights reserved. Do not reproduce without permission.