Nude Photos Of Sulli Leaked From Theaters, CJ Entertainment To Seek Legal Action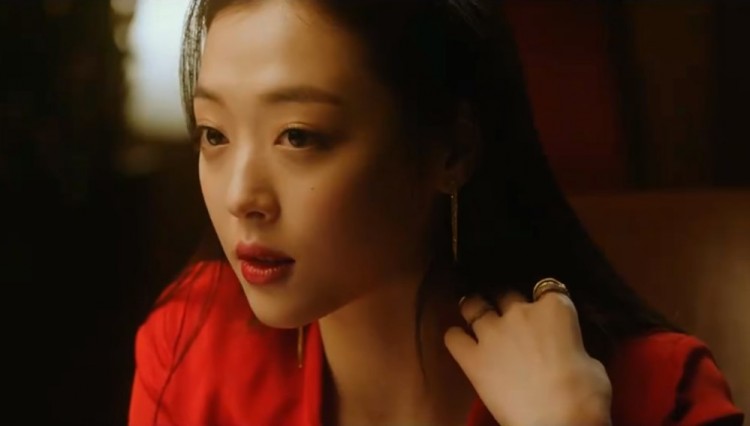 Former f(x) member Sulli is in the middle of yet another online controversy but this time, through no fault of her own as nude photos or the star has been making the rounds online. The nude photos of the singer-actress were reportedly taken from her new film "Real."
According to a report by All Kpop, CJ Entertainment has already issued a statement regarding the unauthorized leak of Sulli's naked images online. The company said that they are also in the process of deleting the said images from the internet.
"Photos that seemed to be taken in the theater are spreading online so we're in the process of deletion," CJ Entertainment said about Sulli's leaked photos. "We are deleting them as soon as we find or receive reports about it." CJ Entertainment also threatened to investigate the matter further to discover who leaked the photos and said that they will be taking serious legal action against those who are responsible for the spread of the illicit photos.
It can be recalled that Sulli's latest movie "Real" in which she stars opposite "My Love From The Star" actor Kim Soo Hyun has been rated 19+ in Korea for violence, full nudity, murder, distribution of drugs and use of narcotics. It is rumored that the nude photos circulating online were illegally taken from a theater which is a violation of piracy laws, Soompi reported.
"Real" is an action noir film which revolves around a casino setting with Kim Soo Hyun playing two roles. The movie was released in theaters last June 28. According to the actor, the task of playing a dual role was very challenging for him because as much as he tried to concentrate on projecting the difference between the two characters, there were also times where he too got confused, which was a first-time experience for him.
© 2018 Korea Portal, All rights reserved. Do not reproduce without permission.