'Final Fantasy XV Episode Prompto' Trailer Finally Out; DLC To Tackle On Gunslinger's Roots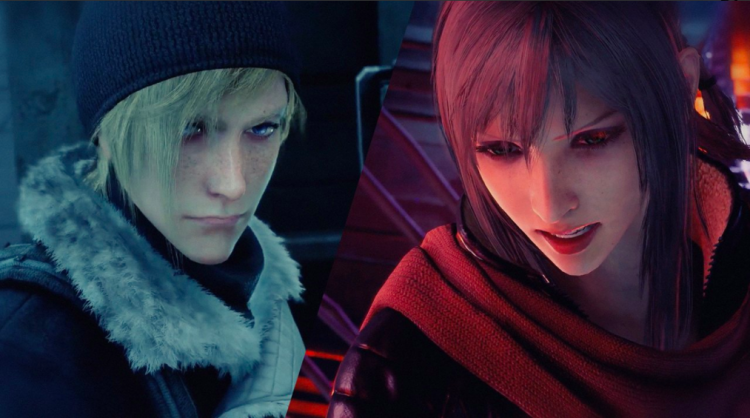 Square Enix continues to bring in add-ons to "Final Fantasy XV" as the upcoming downloadable content - "Episode Prompto" - will go live later this month. To give fans a glimpse of what to expect, a couple of video teasers have been shelled out by the game maker suggesting that the new content will be packed with gun slinging action.
"Final Fantasy XV's" "Episode Gladiolus" has featured the brute force of Noctis' buddy through his melee attacks. Prompto Argentum will be taking the spotlight this time as the gun-wielding companion of the crown prince will show off his skills in pulling the trigger alongside his penchant for taking selfies.
The aforementioned teasers featured Prompto falling off from a train to a snow-covered region within the game, according to IGN. Moreover, it suggests that "Final Fantasy XV Episode Prompto" will be a side story of self-discovery as the protagonist is bound to discover his roots. From the looks of it, he does not like what he found out as he can be heard from the trailer shouting that he is a Lucian and not an experiment of someone else.
The new "Final Fantasy XV" DLC will also feature Prompto riding a snowmobile making his icy exploration a fast paced one. It can be recalled that the "Episode Prompto" content will include the Regalia's latest form - the Regalia Type - D that will allow players to go off-roading within the game.
Furthermore, there will be an "in-game survey" within "Episode Prompto" asking "Final Fantasy XV" faithfuls what future contents they want to be added in the game's future updates. In line with this, Square Enix revealed the upcoming contents of the game during E3 2017. Per PlayStation Life Style, "Episode Ignis" will be next after the inbound Prompto chapter, alongside the Xbox One X support and its multiplayer add-on dubbed "Comrades."
"Final Fantasy XV Episode Prompto" will go live this June 27 and will be priced at $4.99 for non-Season Pass holders. Check out a couple of videos about the new DLC here:
© 2021 Korea Portal, All rights reserved. Do not reproduce without permission.