Eminem Album 2017 Release Date, News & Update: 'Rap God' Hitmaker Recording New Song With Nicki Minaj, Adele? October 2017 Launch Possible?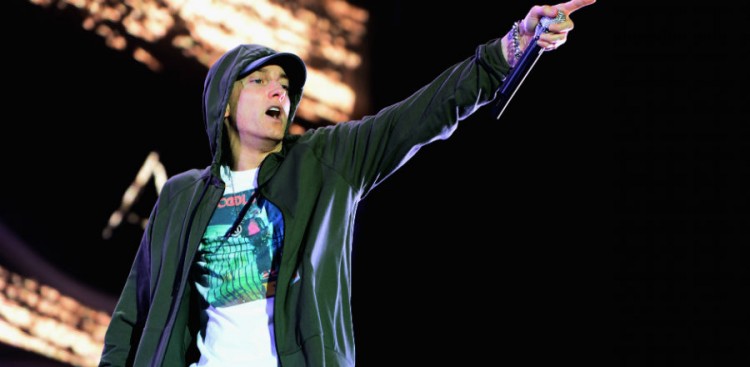 Millions of fans are now excited for the upcoming Eminem Album 2017. Now, there have been claims that the "Rap God" hitmaker could also be recording to collaboration with Nicki Minaj aside from doing a song with Adele and Dr. Dre.
Blasting News shared that the "Stan" rapper is currently working for the much-awaited Eminem Album 2017 after he confirmed that, indeed, a set of new tracks are in the works. According to the news outlet, Eminem is recording tunes with a lot of artists from the likes of Dr. Dre and multiple Grammy-winner Adele.
Working under Shady Records, the Eminem Album 2017 is expected to feature songs such as "Bulletproof," which is reportedly recorded with Mastein Bennet. Moreover, the "Love the Way You Lie" rapper is said to do a cover of the song called "Success" with Adele.
Speculations have it that the up and coming Eminem Album 2017 would also feature artists like Lana Del Rey, Imagine Dragons, 50 Cents, Vince Staples and Snoop Dog. Recently, even Nicki Minaj had expressed that there could be a possibility that she would be recording a song with the "Lose Yourself" hitmaker in the near future.
"Oh wow," Nicki Minaj stated when asked about a possible involvement in the forthcoming Eminem Album 2017. "I never thought about that, but you know what? That is a dope idea. Of course I worked with Em on my first album, and of course, I love Em...That would be nice, that would be beautiful," the "Anaconda" rapper added on.
While there is still no confirmation about the possible Nicki Minaj and Eminem collaboration, fans have already expressed their excitement about it. Avid followers of the two rapper can recall that they previously worked together for a song titled "Roman's Revenge" in 2010.
The imminent Eminem Album 2017 is rumored to be released in October 2017, which is the birth month of the "Not Afraid" rapper. Stay tuned to Korea Portal for more Eminem Album 2017 news and updates!
© 2019 Korea Portal, All rights reserved. Do not reproduce without permission.