Korea Olympic Football Team Coach Shin Tae Yong Is Confident Of Victory On Upcoming AFC U-23 Championship Next Year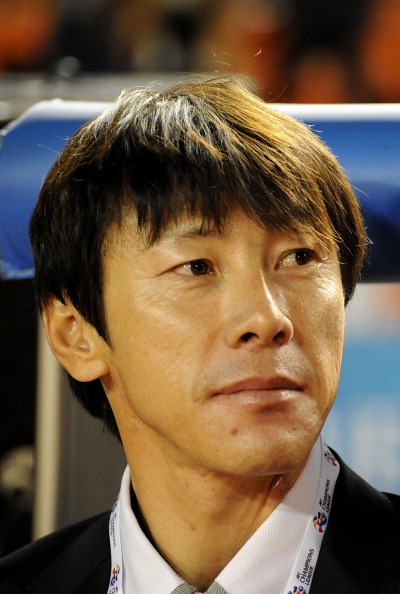 Coach Shin Tae Yong has proven his leadership skills after directing the Seongnam Ilhwa Chunma to win the AFC Champions League and the Korea FA Cup in 2010 and 2011 respectively.
However, leading the Korea Olympic football team is a new challenge to Shin, yet, the new football team head coach seem to be more than willing to take the test.
He even said that he is bullish that his team will win the upcoming AFC U-23 Championship which is slated to take place starting January 12 to 30 next year, as noted by Korea Joongang Daily Nov. 4.
Shin revealed during an interview that Tottenham Hotspur forward Son Heung Min would be a great help for the team as they are going to the Olympic.
"He is an extraordinary player and is the best Korean footballer at this moment," Shin said. "Under the condition that we are going to the Olympic, there is no hesitation to pick him."
He went on, "If he can do well, as he has been doing, we should bring him to the Olympics. He will contribute big for our team."
Korea Times reported July 3 that Shin was appointed as the new head coach of Korea's under-23 men's football team after former head coach, Lee Kwang Jong, quit the position after he was diagnosed with acute leukemia.
"The KFA chief Lee Yong Soo notified me that Lee had to step down due to illness right after men's national football team finished the final match against Australia. On the return flight, I decided to succeed him after careful consideration," Shin said.
On the other hand, the new head coach also clarified that there is no tension between Europe-based and South Korean players.
"There is no friction at all and it should not exist in our team. It's something I don't need to be worried about," he said.
"I emphasize to players that we are one team. Any player who doesn't obey this rule, I will not accept him. I don't' give special treatment to Europe-based players. Whether they are playing Europe or Korea, I tell them honestly about their performance," Shin added.
© 2023 Korea Portal, All rights reserved. Do not reproduce without permission.