Taylor Swift's Friends Ed Sheeran, Lorde Slam Katy Perry?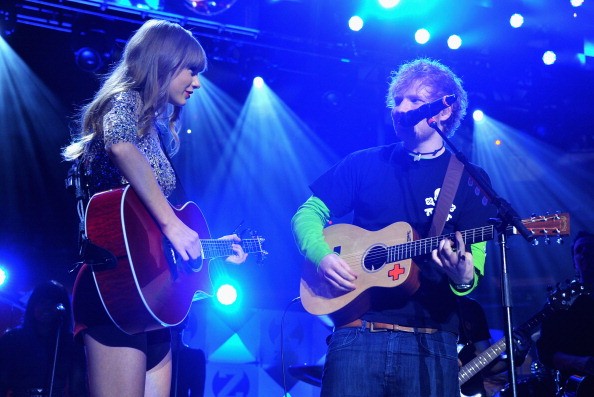 Fans of Ed Sheeran and Taylor Swift know that the two musicians are very good friends. This is why people are curious about Sheeran thoughts on Katy Perry's new song titled "Swish Swish," which is said to be an answer to Swift's song "Bad Blood."
Sheeran did not necessarily criticize Perry. However, he said that feud songs are not "a hot thing" and even cited an example.
"It's mainly been like Carly Simon," Sheeran told People at the 2017 Songwriters Hall of Fame 48th Annual Induction and Awards Gala. He was referring to the second verse of Simon's song "You're So Vain," which was about Warren Beatty.
Those who are waiting for Sheeran to defend Swift in a song will be disappointed as he is not interested in doing so. The "Bad Blood" singer did not need to be defended at all, the "Shape of You" singer said.
Swift has been quiet about the issue and it is her friends who have been answering questions for her. Another musician who recently talked about Swift without mentioning Perry was New Zealand singer-songwriter and record producer Ella Marija Lani Yelich-O'Connor, who is professionally known as Lorde.
Being friends with Swift is like having a friend with an autoimmune disease and very specific allergies, Lorde told The Guardian. There are different sets of considerations with the friendship with Swift, such as not being allowed to be with her in certain places, the New Zealand musician added.
While fans of Swift have been waiting for the release of her sixth studio album since 2014, Lorde released her much-awaited second studio album titled "Melodrama" on June 16, Friday.
With Jack Antonoff, Lorde wrote and produced "Melodrama." Andrew Wyatt, Frank Dukes, Joel Little, Malay and Flume were among those who contributed to the production.
On the other hand, Sheeran released his third studio album titled "÷" on March 3. Among the tracks from the album are "Shape of You," "Castle on the Hill" and "Galway Girl."
© 2023 Korea Portal, All rights reserved. Do not reproduce without permission.