BTS Jimin, VIXX Ravi Cheer On 'Produce 101' Season 2 Winner Ha Sungwoon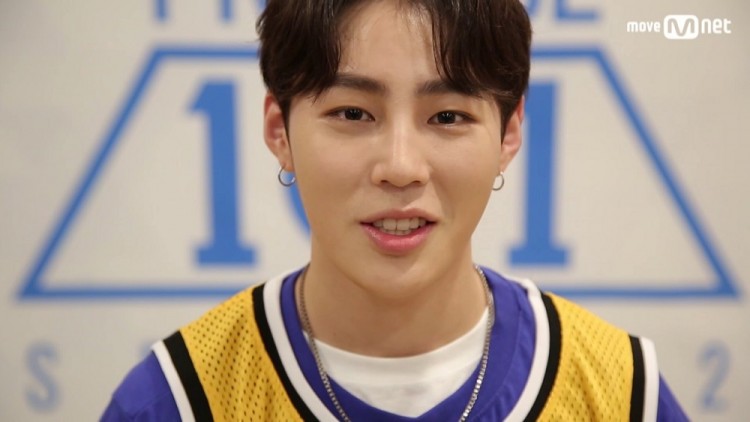 Mnet show "Produce 101" Season 2 just concluded this week and it has revealed its final 11 members. Top idol stars Park Jimin from BTS and Ravi from VIXX have once again shown their support for HOTSHOT member Ha Sungwoon who joined the said Mnet program.
"Produce 101" Season 2 aired its final episode on June 16 and it finally revealed the final 11 trainees who will debut as a new boy group. One of the winners was HOTSHOT member Ha Sungwoon under Entertainment label, Ardor & Able. Sungwoon took the 11th spot in the final roster with the least votes of 790,302. Nevertheless, he will still be debuting so his celebrity friends have congratulated him.
BTS member Park Jimin showed off his support for Sungwoon by sharing a screenshot of his vote for the trainee on "Produce 101" Season 2. Jimin said that he knows how much Sungwoon worked hard and practiced for this show. The BTS member revealed that the result of Sungwoon's hard work moved him. Jimin cheered on for Sungwoon since the first episode of the said Mnet program, introducing him as a talented and nice person.
VIXX rapper Ravi also congratulated Sungwoon for making it into the top 11 of the final episode of "Produce 101" Season 2. The rapper posted on his official Instagram account a video of Sungwoon on the show and paired it with a caption full of support. Ravi is clearly happy with Sungwoon's feat and has even thanked the people who helped the trainee to win. Just like Jimin, Ravi has shown his support for the HOTSHOT member since day one of the Mnet programs.
Sungwoon debuted as an idol with the six-member boy group HOTSHOT in October 2014. However, since he will be debuting with the new group, WANNA ONE under "Produce 101" Season 2, he will be temporarily barred from participating in any group activities or promotions of HOTSHOT. He will most likely return after WANNA ONE has finished promoting and officially disbands.
© 2023 Korea Portal, All rights reserved. Do not reproduce without permission.