T-ARA Opens Up About Boram And Soyeon; Avoids Talking About Hwayoung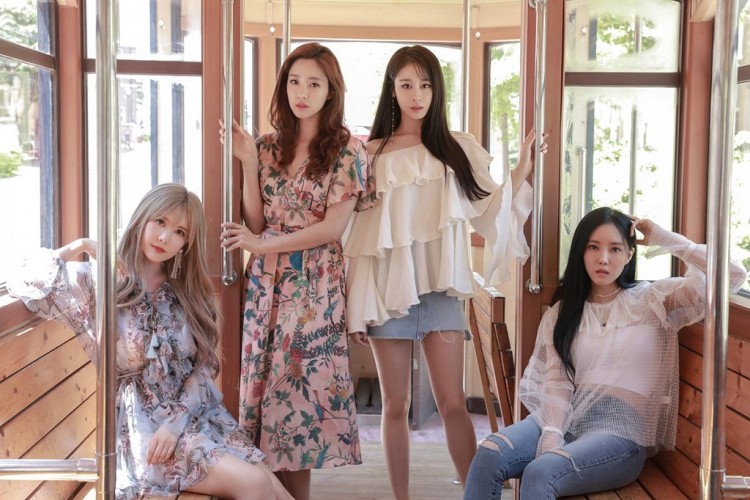 T-ARA, who was a promising idol group, had it rough for years since their controversy with former member Hwayoung. Now, they face another hurdle with original members Boram and Soyeon not joining them for their comeback.
Just recently, the remaining four members of T-ARA kicked off their comeback with the release of "What's My Name" and they have opened up about Boram and Soyeon's untimely departure from the group. Eunjung, Hyomin, Jiyeon, and Qri have revealed that they regret not having to promote with Boram and Soyeon. It disheartened them that fans could not even see all six of them standing on the stage for the final time. However, the girls have expressed that they are aware of the situation and will continue to cheer on and support Boram and Soyeon for their personal decisions and for whatever they want to pursue in the future. The group pointed out that because it was an issue involving contract termination, there was not much they could do from keeping the two from leaving.
With Soyeon and Boram's departure, Hwayoung's case was brought to light once again, reminding T-ARA of how much they went through because of the rumors. Reporters pointed out to the group that their former member Hwayoung and her twin sister Hyoyoung apparently talked about the issue after appearing on tvN program "Taxi" as guests. However, Eunjung was quick to comment that it was not the right time for them to be talking about Hwayoung even though T-ARA have discussed it several times.
T-ARA is currently promoting their new song "What's My Name" and it has recently landed the top spots on various Chinese music charts, proving that the group still got it. T-ARA debuted in 2009 and performed on the same stage with popular groups Girls' Generation, KARA, and 2NE1. Just like these mentioned groups, T-ARA was destined to be big but at the height of their group's popularity, Hwayoung left the group and claimed that she was bullied by the members, which caused ripples of unfortunate events for the affected members' careers despite the fact that the bullying was never proven.
© 2018 Korea Portal, All rights reserved. Do not reproduce without permission.