Samsung Galaxy Note 9 Latest News & Update: Exynos 9810 On 7nm Chipset Biggest Leap From Galaxy Note, Galaxy S Lineup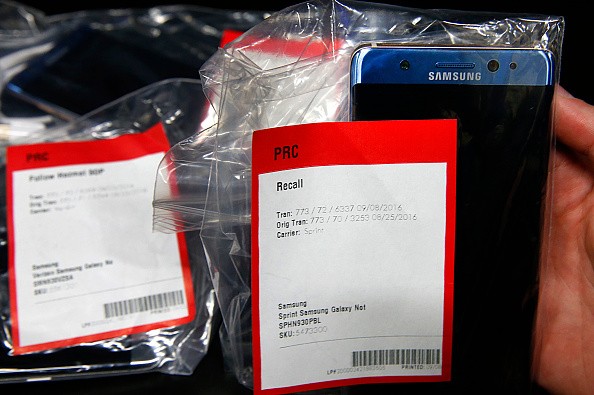 Samsung Galaxy Note 9 is expected to feature the Exynos 9810 built on a 10nm process, given that the company has previously equipped Galaxy S and Galaxy Note handsets released within the same period with similar chips. According to reports, the South Korean phone manufacturer will change that product strategy, as the Galaxy Note 9 will come with an Exynos 9810 built on a 7nm process. It should be noted, however, that the name "Exynos 9810" is not final yet.
Samsung Galaxy Note 9 New Chipset May Feature The Largest Performance Difference
The new Samsung Galaxy Note 9 may feature the biggest performance difference against the contemporary Galaxy Note and Galaxy S lineups to date. That is if Samsung employs Exynos 9810 built on a 7nm, which is a new and more advanced SoC technology.
Samsung Galaxy Note 9's rumored new chipset, meantime, has been reported as well to be used in Galaxy S9 and Galaxy S9 Plus, aside from coming with CDMA support. Based on reports, the silicon is said to be the second SoC of Samsung that is built on the 10nm FinFET process node, and may likely be the last chip considering how TSMC and Qualcomm are heavily investing in making 7nm SoCs. If this happens, Samsung will be required to follow, otherwise, the tech giant will be left behind.
Meanwhile, the rumored Samsung Galaxy Note 9's new 7nm technology is expected to allow even more efficient silicon, since it is able to include more transistors on a physical area compared to what the 10nm chipsets can do. However, it is yet to be seen if Samsung will finally shift from a 10nm to 7nm manufacturing process, Android Headlines reported.
Samsung Galaxy Note 9 Features New Gen Processor For Next Phablets
Samsung Galaxy Note 9 leak has already surfaced, giving much information about its new process. Based on this, the new flagship's processor is going to be different from the next Galaxy S9 and will be the same to those for the next phablet. That said, Samsung Galaxy Note 9 is expected to make the 10nm etchings for smartphones obsolete given the Exynos 7nm, Sivertimes reported.
© 2023 Korea Portal, All rights reserved. Do not reproduce without permission.