"Queen For 7 Days' Update: Yeo Woo Jin And Park Min Young's Relationship Intensifies, Series Reveals Potential Kiss Scene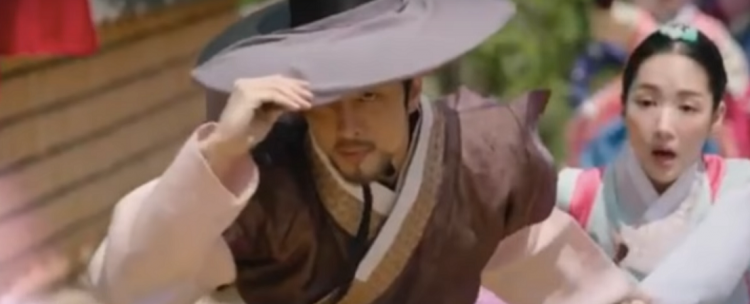 Just recently, "Queen For 7 Days" released all-new stills featuring main leads Park Min Young and Yeon Woo Jin. The said sneak peek created a great buzz in the online community as the on-screen couple's chemistry was really evident. With that, viewers couldn't wait for the upcoming episode of the series. What could they expect from the two?
According to Soompi, the "Queen For 7 Days" production team gave everyone a sneak peek of what could they expect from Park Min Young and Yeon Woo Jin. The said preview showed the pair on the verge of kissing each other while they were in an enclosed space. The onscreen couple would get to play the adult role of their characters, as the child actor already appeared in the first few episodes of the series.
In the upcoming episode of the show, Park Min Young and Yeon Woo Jin's characters will be meeting once again after a very long time. It was remembered that Shin Chaegyung believes that her first love is already dead and that they will never have a chance to meet again. With that, viewers are quite excited to witness the reaction of the character once she finds out that Lee Yeok is still alive.
"Queen of 7 Days" follows the life of Queen Dan Kyung, who sat on the queen's position for a very short period of time. The story would also get to focus on her romantic relationship with King Jung Jong and King Yeon San Gun. As per reports, viewers should never miss out any episode of the show as everything is interconnected with each other. Furthermore, it was explained that the drama is a great mix of history and romance, which is why fans were easily captured by it. Not just that, according to All Kpop, even the show's main star Park Min Young admitted that she is drawn to the series' storyline and character.
As Queen Dan Kyung stated, "I was drawn to the heavy weight of the storyline and charming characters. I hope to appear in more historical dramas through this work," With that, Make sure to not miss out on "Queen For 7 Days", which airs every Wednesday and Thursday.
© 2020 Korea Portal, All rights reserved. Do not reproduce without permission.