Fans Crack Easter Eggs In G-Dragon's 'Kwon Ji Yong' Album, Believe BIG BANG Leader Wrote 'Untitled 2014' For Sandara Park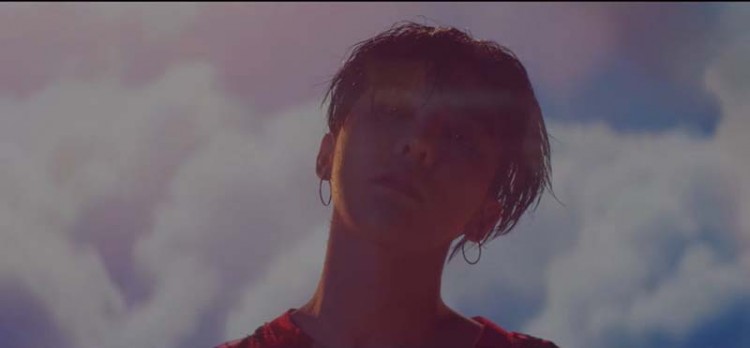 G-Dragon's "Kwon Ji Yong" has been smashing record after record after it's release on June 8 and along with it, fans interests have been piqued by the mysteries and Easter eggs they have found in G-Dragon's songs. Most especially, they found the love song "Untitled 2014" as the most intriguing of the BIG BANG leader's tracks.
In the song, G-Dragon sings about his longing for a lost love and how he would give everything to have her back again, Soompi reported. In a simple yet beautiful MV, G-Dragon his heart out and says sorry to the woman he hurt and tells her how he longs for her return.
Some shippers of Daragon and Nyongdal (Sandara Park and G-Dragon) are hopeful that the BIG BANG leader is singing about the former 2NE1 member given intensity of his feelings for his song's subject. Some fans however, think that he could be singing about another great love since he has never admitted to dating the "One Step" star.
Fans are also wondering who G-Dragon was referring to when he made a reference to someone who introduced someone who knew Seungri and was asking him to party with a lot of girls. Fans got a kick out of his shoutout to the BIGBANG maknae in the track "Middle Fingers Up." G-Dragon's OUTRO track, Divina Commedia also got a lot of attention for its subtle digs at the South Korean political and entertainment scenes, BIG BANG updates reported.
Meanwhile, fans who feel like there are not enough songs on G-Dragon's solo comeback album think they have finally discovered the secret code in 'Kwon Ji Yong's' title track "Untitled 2014." Fans discussing the issue on Twitter said that 2014 may be in reference to G-Dragon's birthday of August 18, 1988. Fans said that if you add 8 (August), 18 and 1988 together, you get 2014.
© 2023 Korea Portal, All rights reserved. Do not reproduce without permission.
Tags:
G-dragon news
,
G-Dragon updates
,
G-Dragon solo concert
,
G-Dragon Act III:MOTTE
,
G-Dragon sold out Seoul World Cup Stadium
,
G-Dragon sold out solo concert
,
Big Bang news
,
BIG BANG updates
,
Kpop
,
K-pop
,
kpop news
,
k-pop news
,
BIG BANG Leader
,
G-Dragon Mother's Womb
,
Kwon Ji Yong
,
pre-order
,
double platinum
,
Untitled 2014
,
#Daragon
,
Nyongdal
,
Sandara Park and G-Dragon Dating