Apple iOS 11 Latest News & Update: Apple Finally Puts A Stop To Jailbreaking
by
Luis
/ Jun 08, 2017 04:30 AM EDT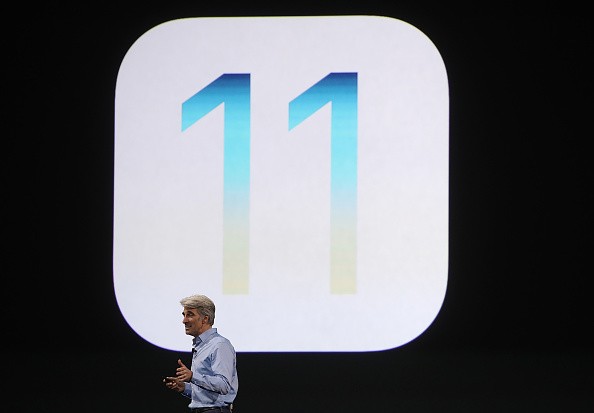 Over the years, the practice of jailbreaking iPhones has become so rampant that even one can just jailbreak their devices at the comfort of their home. Apple seems to be taking a stronger stand against jailbreaking their devices since the release of iOS 10.3.1; in fact, hackers have yet to find a way to exploit it. And now, here comes iOS 11.

With the impending release of the newly announced iOS 11, would it finally put a stop to jailbreaking? Experts think it gives iPhone owners further reasons not to. As iOS 11 brings features that are not only borrowed but also are inspired from jailbreak tweaks.
However, screen recording isn't the only feature of iOS 11 that would discourage iPhone owners to jailbreak. One of them is having a customizable control center, this has plagued most iPhone users, especially when turning mobile data on and off as the only way to do it is to tweak it on the Settings app. Other than that, with iOS 11, you can now move apps on your home screen simultaneously, change the way you type using a one-handed keyboard(great news for iPhone 6, 6S and 7 Plus users) and a minimalist volume slider which doesn't consume your iPhone's entire screen.
The most welcomed change that iOS 11 brought to the table, however, is adding a "Dark Mode" option.Now, Apple has not labeled this feature or option "Dark Mode," in fact, they haven't even mentioned in on iOS 11's announcement at Worldwide Developers Conference. It can actually be found in the Settings app and if you want to know how to enable it on iOS 11, check it here.
Now would all these features stop people from trying to jailbreak their iPhones? The answer is, probably not. There would always be people who'll try and attempt to hack iOS 11 but that task could be easier said than done.
We've mentioned earlier that up until now, hackers have yet to find a way to get into iOS 10.3.1. The reason why jailbreaking the past 2 versions of iOS is due to the fact that Apple is now using a new file system named AFPS, which in turn causes an encryption system that is now harder to crack.
Are you excited to install iOS 11 on your iPhone? Stay tuned here on Korea Portal for more tech news!
© 2019 Korea Portal, All rights reserved. Do not reproduce without permission.