OnePlus 5 Release Date, News & Update: CEO Leaked 'Juicy' Details; Official Launch, OS Design, Dual Cameras & More!
by
Luis
/ Jun 06, 2017 10:52 AM EDT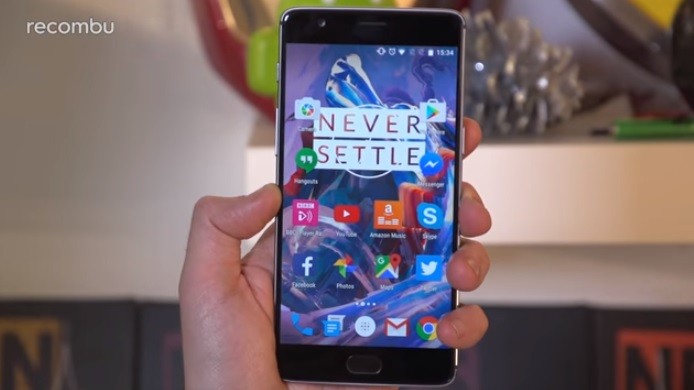 OnePlus seems to be riding high right now with excitement as the Chinese smartphone company has been dropping teaser after teaser in the past few days. Now, more and more speculations about the upcoming OnePlus 5 have been coming out.

A few days back, OnePlus seemed to have leaked the possible design of their next flagship, the OnePlus 5. If the leaked photo or diagram of the phone turns out to be correct, the OnePlus 5 turns out to have a striking resemblance to Apple's current design for the iPhone 7 Plus.
#OnePlus - #OnePlus5 - Allegedly leaked teaser reveals OnePlus 5 design https://t.co/Aqopydex95 pic.twitter.com/e2uoN8aVhD

— /LEAKS (@Slashleaks) June 4, 2017
It also confirms the rumored dual camera setup for the OnePlus 5. Last week, OnePlus' tweeted a photo of an image having different resolutions. The photo further fueled speculations of the OnePlus 5 sporting dual cameras.
Can you tell which photo was taken with the OnePlus 5? pic.twitter.com/Pd27la4ewn — OnePlus (@oneplus) May 29, 2017
In the more recent news. Just a few hours ago, photos sourced from Chinese social media site Weibo has gone viral. It reveals a screenshot of the OnePlus 5's screen, sporting Oneplus' latest Hydrogen OS as well as the official OnePlus 5 release date.
oneplus 5 homescreen screenshot by @petelau2007 .@oneplus @getpeid pic.twitter.com/FfBygg2udn — Bidyut Kalita (@bidyutkalita121) June 5, 2017
GizmoChina reports that they were able to get a hold of the screenshot's actual resolution. The actual screenshot was compressed by Weibo and by using EXIF data, they were able to confirm its 1920 x 1080 resolution. In a report by BGR, "A pair of new leaks offers different dates for the phone's launch. One Weibo user posted an image that says June 20th is the date that you should save." Another photo of what seems to be a poster for the OnePlus 5 reveal has also been spotted.
#OnePlus - #OnePlus5 - OnePlus 5 is Launching on June 20th, as per new Leak https://t.co/I1BEHeIVJJ pic.twitter.com/GTH1FgwXes — /LEAKS (@Slashleaks) June 5, 2017
#OnePlus - #OnePlus5 - Oneplus 5 launch date invite leak https://t.co/3Cpe5XE18n pic.twitter.com/FoJU12lW2o

— /LEAKS (@Slashleaks) June 5, 2017
© 2019 Korea Portal, All rights reserved. Do not reproduce without permission.