GOT7's Jackson Shows Gallant Side During Concert, Surprises Injured Fan With Sweet Apology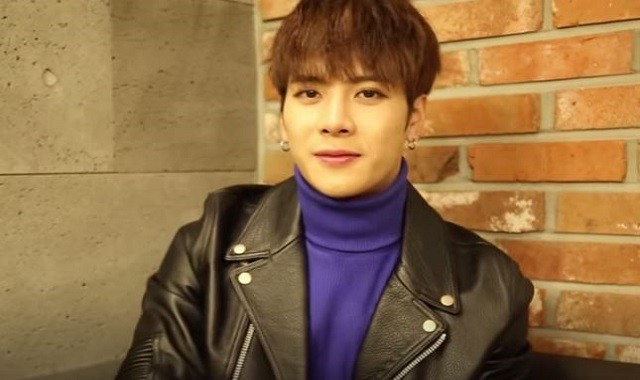 GOT7 recently kicked off the second leg its NESTIVAL concert tour in Thailand with an exciting performance in Chiang Mai. One of the highlights from the said show was GOT7's Jackson's gallant efforts to ensure the safety of an injured fan.
Concert performances would typically feature exciting stage designs and props such as fireworks and other special effects. In GOT7's recent Chiang Mai concert held on June 4, Sunday, the Kpop boy band used large colorful balloons that were meant to be tossed around by band members until it reaches the audience. However, GOT7's Jackson's attempt to pass it off to the waiting crowd became disastrous.
When the said Kpop idol kicked one of the red colored balloons towards the audience, the balloon accidentally hit a fan who was situated near the stage. GOT7's Jackson quickly realized what happened and immediately rushed off towards the fan and jumped off the stage to comfort her, Koreaboo reported.
Amidst the screaming crowd, GOT7's Jackson proceeded to see whether she was hurt badly by the large balloon. A fan-taken video posted on social media even showed the musician holding the fan's head as he looked at her forehead and face. After checking that the said fan is okay, the Kpop singer conveyed his apologies and rejoined his fellow bandmates on stage.
พี่แจ๊คคะ!!!
Meanwhile, the said concert is part of GOT7's NESTIVAL tour in the said Asian country. The Kpop band first performed in Nakhon Ratchasima on June 3 and is set to hold two performances in Bangkok on June 17 and June 18. GOT7's Jackson and his bandmates will then travel to Phuket for the final leg of their NESTIVAL concert tour scheduled on June 20.
In other news, GOT7's Japanese single "My Swagger" recently nabbed the top spot on several music charts. The Kpop song landed at first place on Billboard's Japan Single Chart for the period of May 22 until May 24, as well as topping the Tower Records Daily Single list for four straight days shortly after its release, Soompi reported.
GOT7 launched "My Swagger" in Japan on May 24. Watch the said single's music video below:
© 2023 Korea Portal, All rights reserved. Do not reproduce without permission.