BIG BANG Holds Special Event In Japan; G-Dragon Apologizes For Recent Scandal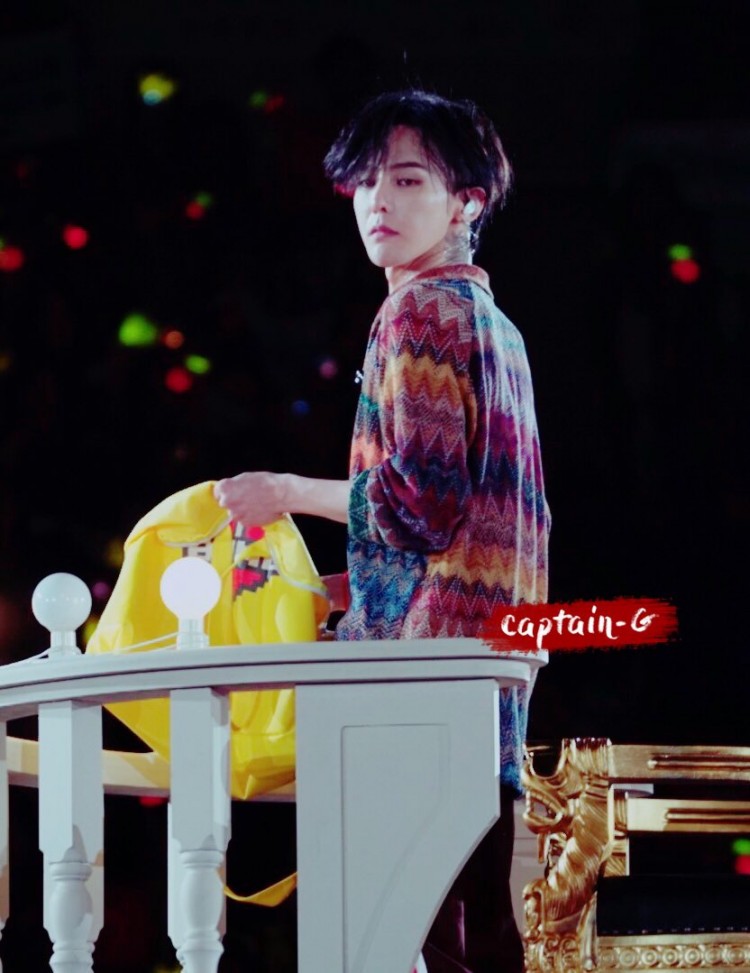 BIG BANG's remaining four members - G-Dragon, Daesung, Taeyang, and Seungri held a special event at Japan's Kyocera Dome over the weekend to the delight of the VIPs who witnessed the reunion. During the event, BIG BANG leader G-Dragon took the opportunity to apologize for the recent controversy surrounding the group.
According to a report by All Kpop, BIG BANG leader G-Dragon took the time to address the current drug controversy involving BIG BANG rapper T.O.P. who is on a temporary hiatus while he fulfills his mandatory two-year enlistment. T.O.P. is currently the subject of an investigation by the prosecutor's office after a hair follicle test conducted on the rapper by the Seoul Metropolitan Police Agency in March turned up positive for marijuana.
"I am sorry for causing trouble. I promise something like this will never happen again," G-Dragon said to the VIPs, BIG BANG's official fandom, who were present at the event. "Please keep supporting us."
While G-Dragon did not specifically mention T.O.P's current situation, fans have continued to rally behind BIG BANG and expressed their appreciation for G-Dragon's statement. VIPs on social media particularly rallied to support G-Dragon and Taeyang's upcoming solo comebacks. G-Dragon will be releasing his solo album "Kwon Ji Yong," on June 8, two days before he kicks off his 19-city world tour "Act III: MOTTE" on June 10. The album is expected to have a very personal meaning for G-Dragon since he is using his real name for the title, something he has never done before, Kpopstarz reported.
Fans have also pledged to support Taeyang's album which YG has announced will come after G-Dragon's release. YG boss Yang Hyun Suk expressed excitement over the album's completion and expressed faith in the quality of the tracks because of his 17-year working relationship with both G-Dragon and Taeyang at YG. BIG BANG's Daesung has already completed the release of his solo mini album in Japan as well as his successful Japan Dome Tour while Seungri is also reportedly busy working on his solo comeback.
© 2022 Korea Portal, All rights reserved. Do not reproduce without permission.
Tags:
Big Bang news
,
BIG BANG updates
,
BIG BANG rumors
,
Taeyang Solo Album
,
Taeyang Solo Album
,
SOL Japan Stadium Tour 2017
,
Taeyang News
,
Taeyang Updates
,
Daesung News
,
Daesung Updates
,
D-LITE Japan Dome Tour
,
2017
,
G-dragon news
,
G-Dragon updates
,
G-DRagon solo album
,
G-DRagon solo album
,
Act III: MOTTE
,
T.O.P. military
,
T.O.P. enlistment
,
Seungri News
,
Seungri UPdates
,
Seungri solo album
,
T.O.P. drug scandal
,
T.O.P. marijuana
,
T.O.P. drug charges