'Ruler: Master Of The Mask' Episodes 17-18 Spoilers, Watch Online: Sun To Unveil Secret To Ga Eun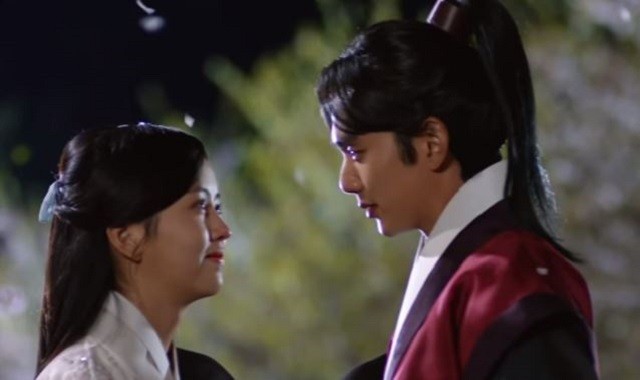 Beloved characters are set to enjoy a few romantic and enjoyable moments together although a secret may tear the couple apart in the upcoming "Ruler: Master of the Mask" episodes 17 and 18. Latest spoiler news teased of Sun's (Yoo Seung Ho) decision to tell Ga Eun (Kim So Hyun) the truth about his identity.
Avid fans of MBC's historical series can look forward to several happy scenes between the reunited couple Sun and Ga Eun. The teaser clip for the upcoming "Ruler of the Mask" episodes 17 and 18 as released by the said network showed the two characters bonding together following an attack that left Sun wounded. After taking care of the said chief peddler, also known as the real crown prince, Ga Eun will grow even closer to her first love.
However, the said couple's joyous days might end up in heartbreak with Sun planning to reveal his crown prince secret to Ga Eun in "Ruler of the Mask" episodes 17 and 18. Given his involvement in Ga Eun's father's death, the revelation might impact their blooming relationship negatively.
Moreover, Ga Eun will find herself conflicted between having to stay beside Sun's side and showing her loyalty to the Queen (Kim Sun Kyung). With the said rule set to give Ga Eun a court ladyship role in the palace to spy on the fake king, also known as the commoner Sun (INFINITE's L), Ga Eun may have no choice but to follow the Queen's orders as her way of repaying the said character for clearing her father's name. Watch "Ruler: Master of the Mask" episodes 17 and 18 online on Drama Fever, here.
In other news, the "Ruler: Master of the Mask" martial arts director Jung Doo Hong recently praised Yoo Seung Ho for his fighting skills in the said MBC drama, enews24 reported. The said celebrity, along with his other co-stars, showed dedication in perfecting the action sequences featured in the series, according to Jung Doo Hong.
"Ruler: Master of the Mask" airs every Wednesday and Thursday on MBC. Watch the teaser clip below:
© 2023 Korea Portal, All rights reserved. Do not reproduce without permission.